The actual benefits of avocado oil for skin can be ensured by the proper usages of it for your skin types. It has some side effects too, so read the whole article first then start using it.
Avocados are rich in antioxidants and fatty acids, and we all love to have them in breakfast and salads. But if that is not enough, we will tell you how helpful avocado oil is for your skin and hair.
The vitamins and nutrients in avocado can help moisturize the skin and make it soft. But if you are new to this, you need to know about avocado oil and how to use it. You may like our recent publication on the Benefits of Coconut Oil for Skin.
What is Avocado Oil made of?
Well, the name says it all, avocado oil is made of avocados, not seeds or nuts. Is that surprising? Unlike other oils, avocado oil comes straight from the dark green fruit you see in the shopping mall. Like the fruit, the oil that comes from it is high in antioxidants, vitamins, minerals, and fatty acids. This oil does wonders to your skin by bringing more elasticity and moisture to it. So, it is pretty common in all kinds of moisturizers, creams, and masks.
Is avocado oil good for your skin?
We all are familiar with avocado, and we know how good it is for your health, but some people are confused about the use of avocado oil on the skin. So if you also have a question that avocado oil is good for the skin, then the answer is yes. Let's see 28 tips on how to get smoother body skin.
It works best by soothing down your skin and adding moisture to it. Also, it can calm itchy skin and replenish dry skin making your skin soft. Besides, these avocado oils have healing properties that heal the skin. This is a carrier oil that minimizes inflammation and also protects the skin from harmful UV rays.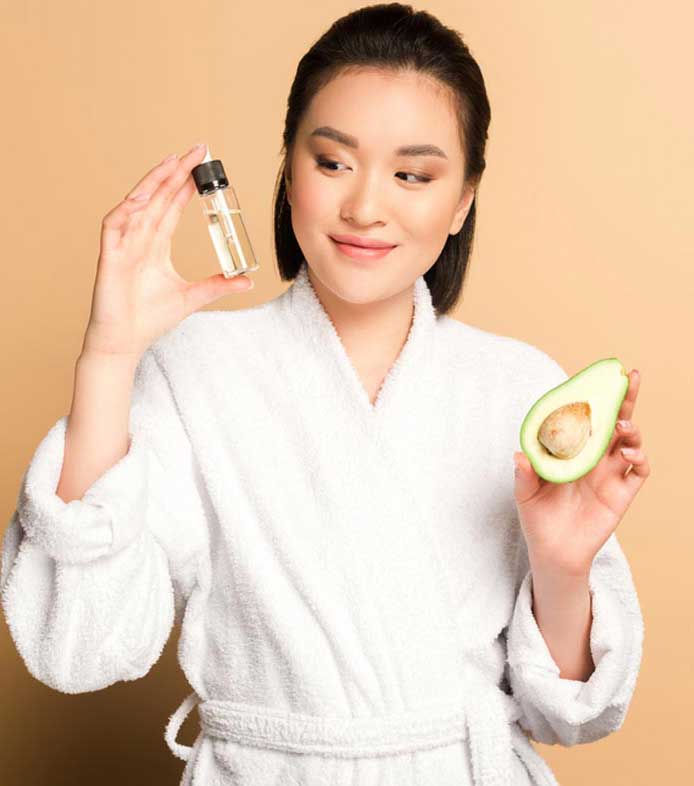 Who can use avocado oil?
As it is a moisturizing oil, it will work better on dry skin that does not have any acne problems. People with oily skin must avoid it, making the skin more oily and greasy. Avocado oil clogs down pores and makes it more acne-prone.
So, whenever you purchase avocado oil, go for the cold-pressed, organic, unrefined one that works best. The skincare products use refined avocado oil that is mostly diluted and will suit your skin better. You may see Tomato Benefits on Skin.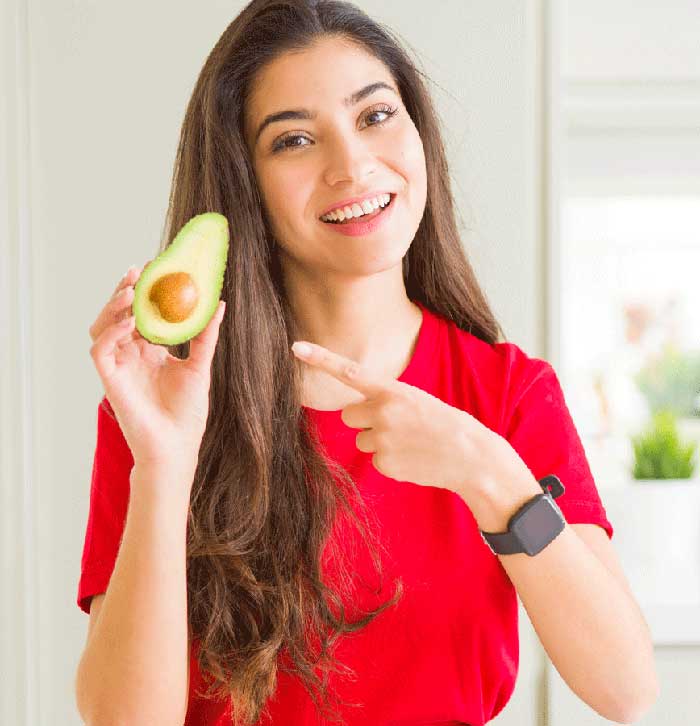 The 14 Avocado Oil Benefits for Skin
There are many benefits of avocado oil on the face, and here we will discuss fourteen different ways that avocado oil helps us. You will also want to add it to your skincare routine as fast as possible when you know all about it.
1. Moisturizes and nourishes
Moisturizing is one of the first benefits of avocado oil for the skin. The avocado oil sits on top of the skin and seals in the hydration and moisture while creating a protective barrier that stops water loss. It has oleic acid that helps to increase collagen synthesis that helps grow new healthy skin. Another avocado benefit for the skin is that it has healthy fats that help grow the lipid layer stronger in the skin. Let's see 12 benefits of moisturizer on the skin.
2. Replenish dry skin
If you are suffering from dry skin, avocado oil is there to get life back into your dull and dry skin. Vitamins and minerals like potassium help the skin heal and hydrate. The fatty acids in avocado oil help fight eczema and psoriasis created by dry skin. Also, it will hydrate the skin giving it the power to repair itself while making way for the new skin cells.
3. Shield Skin From Ultraviolet Radiation
It could be a little surprising to hear that oil can protect you from the harmful UV rays from the sun. Well, hold on, do not throw away the regular sunscreen you use daily. Instead, mix it with the skincare products you use. This will create a shield that protects the skin and treats the damage and inflammation. Let's see the best sunscreen brands.
4. Protect Against Skin Damage
Avocado is filled with nutritious vitamins, minerals, and fatty acids. They all fight with the skin damage and heal it. It handles the dangerous UV rays and saves the skin from premature aging and wrinkles. The fatty acids have some properties that keep the skin glowing and soft for a long time. You may see the benefits of toner on the skin.
5. Calm Itchy Skin
There can be many reasons behind itchy skin. But no matter the reason, avocado oil can help calm it down. Studies have shown that avocado oil has healing properties that help soothe down the skin. So if you are having trouble with itchy, irritated skin, go try some avocado oil. This is the safest and organic way to deal with itchy skin.
6. Heal Chapped Skin
Skin gets chapped when it's dry. To deal with dry skin, go for the avocado oil. It is rich in fatty acids and antioxidants that help to heal any chapped, dry skin. Moreover, it contains vitamins E, A, D, and many more nutritious ingredients vital in healing dry skin. By providing enough moisture, avocado oil will also create a barrier that will lock the moisture. Let's see the best moisturizer brands in the world.
7. Improves Nail Health
The healing and hydrating properties do not apply to only the skin. Applying avocado oil on nails can hydrate dry and brittle nails and make the skin around the nails softer. This can make the nails look healthy and lessen nail breakage. Regular massaging the nails will make them stronger and healthier.
8. Relieves Inflammation from Psoriasis and Eczema
Preventing eczema is one of the popular benefits of avocado oil for the skin. Psoriasis and eczema cause dry, itchy skin that gets red and inflamed. Sometimes scratching them brings out blood and worsens the skin condition. Avocado oil has certain antioxidant properties that help treat psoriasis and eczema and heal the skin. It creates a healthy barrier that keeps the moisture locked in. Moisturized skin stays healthy while dry skin causes damage.
9. Prevents and Treats Acne
People with acne-prone skin can get affected by UV rays, pollution, and other environmental changes that cause pores to clog and make the acne worse. According to some people, using oil on acne-prone skin is a bad idea.
However, if you know how to balance the oil, it can help prevent your face from drying out. Adding a moderate amount of avocado oil to your skincare products will protect your skin by creating a barrier. It will also heal inflammation and redness through its antioxidant properties.
10. Improves Scalp Health
Studies have shown that avocado oil is good for skin and health and works great for hair and scalp. You can use avocado oil like regular hair oil on your scalp and then rinse it off with mild shampoo and conditioner.
This way, the avocado oil will hydrate dry and flaky scalp giving you a healthy scalp. It will also prevent itchiness and hair fall. However, if you have serious health issues, you might need help with some medications too.
11. Accelerates Wound Healing
Another one of avocado oil skin benefits is that it helps fasten the wound healing on the skin. Avocados have oleic acid that helps collagen production, which helps the creation of connective tissues. So this can help rebuild the skin after a wound.
Also, the anti-inflammatory properties and fatty acids help fasten the healing process. Avocado oil can help hold on the moisture while the wound heals so that the skin can stay healthy and nourished throughout the healing process.
12. Treats Sunburned Skin
Avocados have all sorts of essential fatty acids and vitamins like vitamin D, E, and properties like beta carotene, lecithin, and protein. These help to treat the symptoms of sunburn. Applying avocado oil can soothe the sunburned skin and heal it. Eating avocado can also help protect the skin by creating a skin barrier. Let's see the 10 makeup brands in the world.
13. Reduces signs of aging
Signs of aging show up mostly on the skin around the face first. But if you take good care of your skin, you can lower the fine lines and wrinkles on the face, and avocado oil is there to help you out. As avocado oil is rich in fatty acids, it helps maintain the skin's elasticity to stay healthy and glowing. However, we are not sure if applying avocado oil works the same as consuming it.
14. Improves hair and nails
It is better to use natural oils on the skin, hair, and nails despite using chemicals. While the chemicals can harm the skin, natural oils hardly have any. Applying avocado oil on the nails and hair can make them soft and shiny. It will also make sure they are well hydrated so that they do not get too dry and brittle.
What are the Avocado Oil Uses?
There are a lot of confusion and doubts in everyone's mind about the avocado skin usage because they were only familiar with eating the fruit and nothing else. Well, avocado oil on the face and the skin can game up your skincare routine.
You can apply the oil as is or add it to your regular lotions, creams, or face masks to get its benefits. You can add a few drops of avocado oil to your favorite bath oil like lavender or aloe vera, and it will make sure your skin does not get dry after a hot shower. Like coconut oil, you can use natural avocado oil to deep condition your hair.
Heat a few tablespoons of avocado oil, gently massage it on the scalp and hair and rinse it off with shampoo. This will give you soft and silky hair while treating your dry and itchy scalp.
Avocado Oil for Different Skin Types (Dry & Oily)
Avocado oil works differently on different skin types. You must know all about it before applying it to your skin. Here is a discussion about how avocado oil on the skin reacts and helps it. You may also like the full list of makeup products for beginners.
1. Avocado oil for dry skin
Dry skins need oil to hydrate them and keep them moisturized. Avocado oil hydrates the skin and calms down any itchiness that comes with it. It can heal some skin problems. Avocado oil has a high content of fatty acids and antioxidants, just what dry skin needs the most. It is easy to apply directly on the skin or mix it with some of your daily skincare products, and it will still work great.
2. Avocado oil for oily skin
You might think oily skin is already oily enough not to need any extra oil to moisturize the skin. However, that is not the case all the time. However, avocado oil can clog pores or oily skin if the oil is too much. But if you can create a balance, it can protect the skin from acne and breakouts. It can soothe the skin and reduce any kind of redness and inflammation.
Avocado Oil Moisturizer, Does it Help?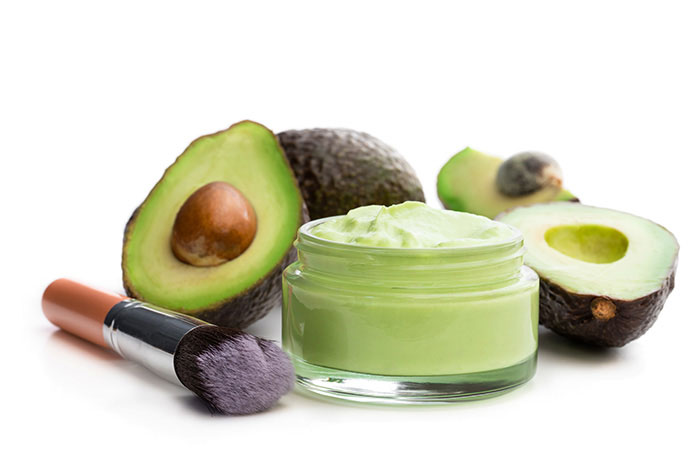 Using natural oil as a moisturizer is always a good idea as it hardly ever reacts with the skin. The cold press extra virgin avocado oil has all the nutrients like fatty acids, vitamins, antioxidants, and many more. These help moisturize your skin while keeping all the problems related to dryness away. You can apply avocado oil on your skin at night before going to sleep and rinse it off in the morning to get soft skin.
Avocado Oil for Skin Lightening, is it Work?
Natural glowing is one of the remarkable benefits of avocado oil for the skin. Avocado oil is a neutral carrier oil. It neither lightens the skin nor darkens it. However, it can make your skin healthier so that you can get that glow that unhealthy skin is deprived of. Dry skin is normally dull and gets flaky.
If you put makeup on dry skin, it will get patchy and look appealing. To treat dry skin and get that glow, you need to moisturize daily with natural oil. You can either use avocado oil directly or mix in other products to get the full benefit from it.
Avocado Oil for Skin Collagen
Avocado oil has oleic acid that plays an important role in promoting collagen synthesis. Collagen is known to help create connective tissues. So if you have a wound, avocado oil can help heal it fast. It can make sure your skin does not get too dry from the medications and provide moisture that will help heal the wound.
Avocado Oil Acne
Oily skin is mostly acne-prone as excessive oil production clogs the pores and causes breakouts. Avocado oil can help with acne if used the right way. Apply a little amount of avocado oil on your skin for a short period and rinse it off. This way, your skin will get the necessary benefits without having any oily residue. The anti-inflammatory effects will calm down any skin irritation and treat your acne with care.
Avocado oil for face wrinkles, can I use it?
Avocado oil has anti-aging, anti-inflammatory, antioxidant properties that make your skin healthy and soft if used regularly. It can treat dry skin, which is the main cause of wrinkles and fine lines. Massaging avocado oil on your skin will hydrate the skin and nourish it and treat all the skin problems by going deep inside. Let's see the benefits of face serum on the skin.
Avocado oil for skin age spots
The skin age spots appear on the skin when the skin loses its moisture and elasticity over time. To hold this moisture in the skin, you need to use the right type and amount of moisturizer on your skin. Avocado oil has skin benefits that can prevent skin age spots and make you look younger.
Avocado oil for dark spots
To remove the stubborn dark spots from your face, you can add avocado oil to some essential oils. Regular use of avocado oil heals the skin from the inside and makes it easy for new skin cells to generate. This can prevent dark spots from appearing on your skin. Healthy skin will not have any acne or dark spots, so focus on keeping the skin happy and healthy.
How to use avocado oil
You may not get the proper benefits of avocado oil for your skin if you do not know the appropriate usages. It's easy to get confused if you are new to this avocado oil concept. Wondering how to use avocado oil for skin is normal. However, there are many ways to use avocado oil. You can either use avocado oil directly on your skin or use it by adding it to different skincare products.
Many skincare products like serums, body oil, face oil, moisturizers have avocado oil as an ingredient in them. By using the products regularly, you can easily get the benefits of avocado oil. Let's see the best body lotion brands.
Side effects of Avocado Oil
Avocado oil in skincare is nothing new. Many people have used it in the past and scarcely ever experienced any kind of side effects. But if you have sensitive skin, it is better to check and do a patch test before you apply it all over your skin.
Take a little amount of oil and place it on your arm. If you do not face any kind of reaction in 24 hours, it is safe to use. However, if you see any rashes or itchiness on your skin, it means that you are allergic to the oil. In this case, stop using the oil.
Avocado oil works best at moisturizing and treating dry, flaky, and acne-prone skin, but this thick oil can cause more problems like clogging down the pores if you already have oily skin. So, people with oily skin can avoid this oil.
Avocado oil for skin care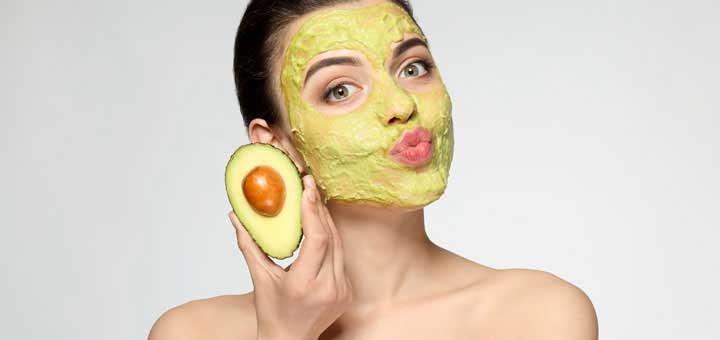 You can use avocado oil in many kinds of ways to treat your skin. You can apply it as is on your skin after taking a shower. It absorbs well into the skin when it is wet. Or, you can add it to your everyday lotion and apply it to your skin. Let's see the best makeup wipes.
This can treat your dry and chapped skin and make it soft and smooth. Another way you can use this oil is by mixing it with another oil like the essential oils. You can even use this oil on your face or as a hand moisturizer. It will bring back the moisture and give you healthy glowing skin.
Avocado skin care can help the skin in many other ways. Here is a list –
Heals dry, flaky skin
Moisturizes and hydrates skin
Treats inflammation and itchy skin
Protects from ultraviolet radiations
Saves skin from damage
You can add avocado oil to the bathwater along with some essential oil. This can treat your skin from the inside while you enjoy a nice relaxing bath.
The 10 Best avocado oil for skin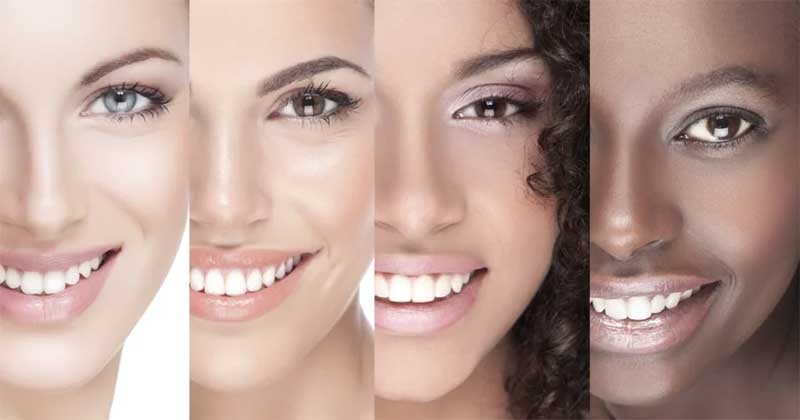 In order to get the best benefits of avocado oil for your skin, you need the top branded organic products. You can easily find the best brand of avocado oil for skin in the market. Here is a list to help you out –
Maple Holistics Avocado Oil
Brooklyn Botany Avocado OIl
Majestic Pure Cosmeceuticals Avocado oil
Sky Organics Avocado OIl
Tropical Holistic Avocado Oil
Premium Nature Avocado OIl
US Organic Nourishing and Moisturizing Avocado Oil
Nature's Truth Avocado Skin Care Oil
Artnaturals Avocado Oil
Now Solutions Avocado Oil
Avocado oil recipes for skin
You can take avocado oil and apply it directly to the skin to moisturize it or make a DIY recipe to apply it as a cream. This cream will have anti-aging benefits. Sounds interesting? You will have to take one-fourth cup of avocado oil, half a teaspoon of vitamin E oil, two tablespoons of coconut oil, one tablespoon of shea butter, and two tablespoons of beeswax.
Now you will need a jar without a lid. Add 4 inches of water to it and bring it to a simmer. Then add all the ingredients to the jar and melt it. When they are all melted, pour the mixture into a smaller jar and mix until it hardens. Your cream is ready to use, just store it in a cool place and use it whenever needed.
General Q/A on Benefits of Avocado Oil for Skin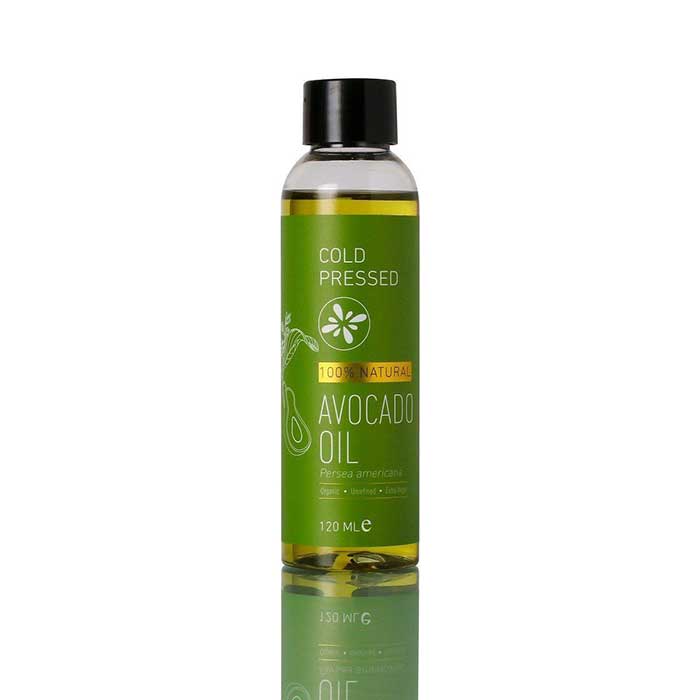 Cold pressed avocado oil for skin
The cold pressed avocado oil is dark green in color and has a slight nutty smell to it. Avocado oil works the best if it is cold pressed and extra virgin. It makes the skin and hair get softer and healthier. The refined one is more yellowish in color and has no smell in it.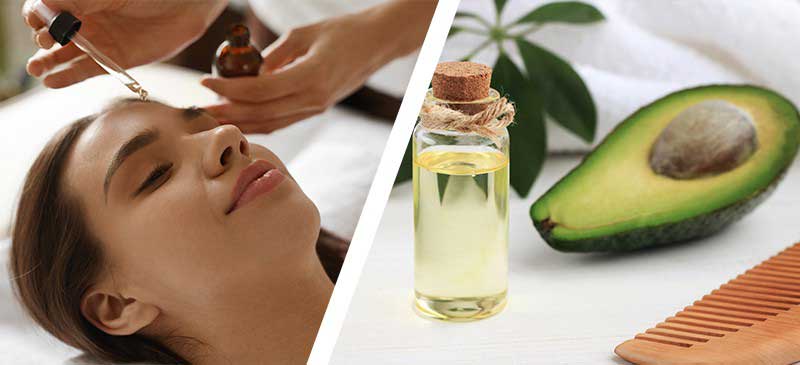 Is avocado oil good for your face?
Avocado oil works wonders on the skin. It calms down the itchiness of the skin and also treats inflammation. It has healing properties and lots of vitamins that treat acne and create a protective barrier that helps to keep the skin safe from harmful UV rays.
Avocado oil vs olive oil for skin
Avocado oil and olive oil are both well known in the beauty industry. They can moisturize your dry and flaky skin and nourish them. The antioxidants and healthy properties make them an important part of skincare. You can either use it directly to the skin or check if the skincare products already have them as ingredients.
Does avocado oil lighten skin?
Avocado oil does not affect skin color. However, it has certain antioxidants and vitamins that make the skin healthy and glow from the inside. This healthy glow will make you shine even if you have darker skin.
Can avocado oil clog pores?
Avocado oil has plenty of oleic acids, which are anti-inflammatory and hydrating properties. However, oleic acid can also clog pores. So, if you have acne problems, it will be better to avoid avocado oils.
Avocado oil for skin and hair
We all love avocado because it is high in vitamins and healthy fats. Those healthy fats also help lock in your skin and hair moisture. So, it can help those who face problems with dry skin and hair. Avocado oil is great as a moisturizer. You must add it to your skincare if you have not yet.
Where to buy avocado oil for skin
Avocado oil is easy to find these days. Just look for it at your nearby health and grocery store. Another way is to purchase the oil from online stores. Either way, look for the organic cold-pressed avocado oil, not the refined one. Organic oil works best on the skin and hair.
Avocado oil for psoriasis
Research has shown that avocado oil mixed with vitamin B12 cream can help treat psoriasis. So if you are facing psoriasis, you can simply add avocado oil to the vitamin B12 cream or buy a vitamin B12 cream that is already infused with avocado oil.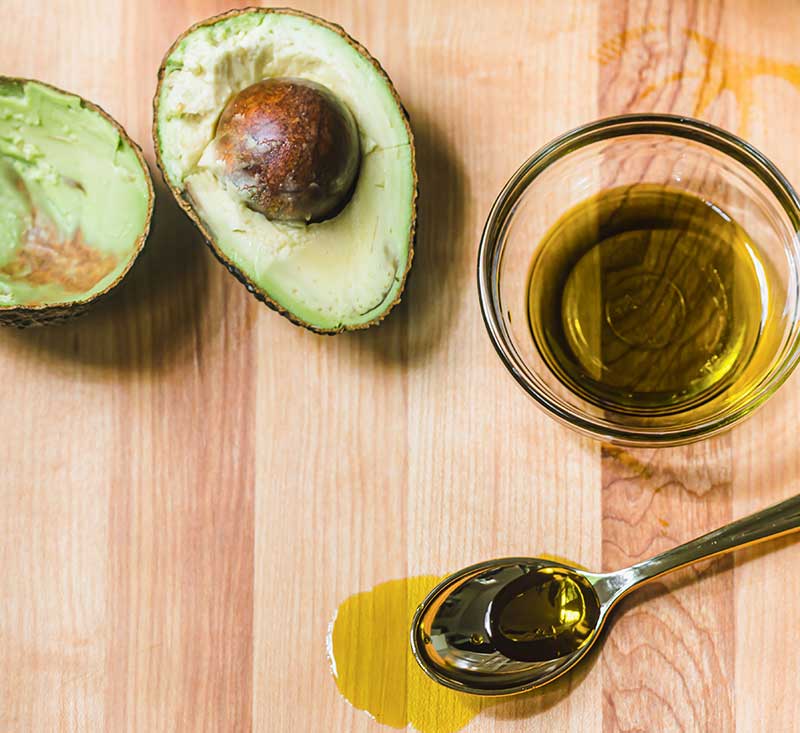 Which avocado oil is best for skin?
The best kind of avocado oil is the one that is organic and has not been through any process that takes away most of the benefits. Cold-pressed and unrefined extra virgin avocado oil is the best no matter how you use it. To identify the organic avocado oil, check if the oil is dark green and has a slight nutty smell.
Taking avocado oil orally
Avocado oil comes from the avocado fruit, which has a mild taste. You can use it for cooking as it has a high smoking point, but it is completely safe to consume raw as well. It can be used just like olive oil in skincare or cooking. Avocado is a healthy fruit, and even the oil has all the necessary fatty acids that take care of the body.