Russian lip filler technique is a surgical procedure by which one can reshape her lip and give it an appealing look. Normal lip fillers and Russian lip fillers are not almost the same. It has a little difference in lip shape and surgical technique.
What is Russian Lip?
Like a Russian doll, this procedure will mold the lips into a heart shape with increased volume near the center. It lifts the lip rather than adding volume, making it great for lip filler rookies or those looking for a natural look. You'll also notice a 'flatter' appearance, as height rather than plumpness is the goal. (However, if you really want it, you can have both!). Because the process necessitates an artist's touch, finding a reliable injector is even more critical.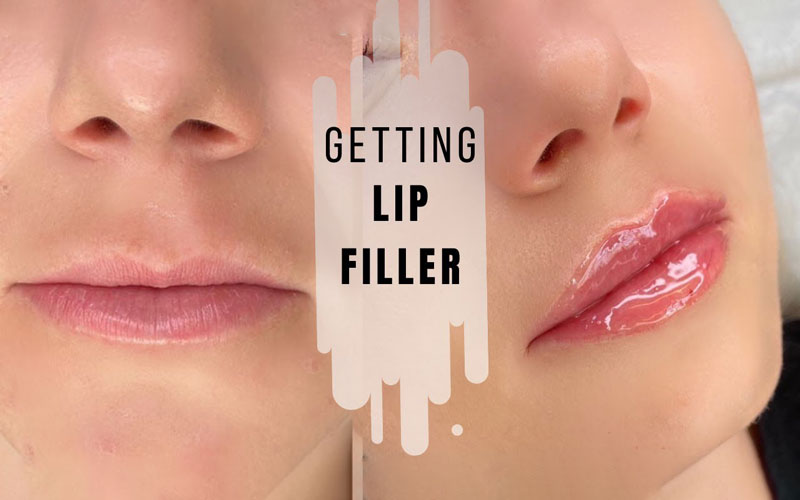 What is Lip Tenting?
This is a method for achieving a variety of cosmetic goals in lip enhancement. It causes the red mucosal region of the lip to become more unrolled and visible while elevating and clearly defining the white roll. Multiple series of injections will partition the hyaluronic acid into small parts, preventing dislocation of the gel and perceptible deposits.
All injection entrance locations are on this collagen-rich line to efficiently boost the white roll's strength. To avoid the hyaluronic acid boluses becoming too superficial and apparent, the beginning of each injection stroke' should be deep. This projection will begin at the oral commissure and end at the philtrum on the top lip.
By nature, most lower lips project a few millimeters away from the oral commissure and all the way to the center. These variances in the top and lower lip form must be respected but may be increased in order to achieve a natural look.
Each injection will provide volume to the deeper region of the body, as well as projection and strength to the 'envelope,' or white roll. The phrase 'lip tenting technique' comes from the fact that each stroke of hyaluronic acid forms a 'tent'-pole, projecting the white roll (without filling it).
You may like our recent publication on the best lip gloss brands and the top-ranked lipstick brands in the world.
What is Russian Technique Lip Filler?
The Russian Lip method differs from other lip filling procedures in that it uses a different technique. When scheduling your appointment, keep this in mind. The cost and duration of treatment are the two most important considerations.
To get the heart-shaped effect, tiny droplets of dermal filler are injected into the lip, primarily around the middle region of it. Rather than horizontally, as with standard lip augmentation, the injections are made vertically into many injection locations and dragged upward from the base of the lip to the top. Because Russian lips are higher than American lips and require a greater level of precision, the Russian lip technique takes longer to attain the ideal look.
This is a more complex procedure that necessitates the use of more filler. The extra filler is needed for Russian Lips to improve the height of the lips rather than to generate excessive plumpness. As a consequence, this lip enhancement is recommended for those who are new to lip treatments because it produces a natural yet perceptible plump.
Extra volume can be added to the Russian lip technique if the patient requests it, as sessions are tailored to the patient's desired outcome. The top Russian Lip doctors at Miracle Face, on the other hand, always strive for 100 percent natural-looking outcomes and warn clients about artificial appearance if they request too much product.
A lip filler treatment usually takes 15 to 30 minutes. However, if the additional filler is used, the treatment time might be extended to up to 30-45 minutes. With the Russian Lip Augmentation procedure, there are a few extra access locations. However, because the vast majority of them pass past the vermillion border, pain is limited to an absolute minimum. Tenting is a technique in which the filler works as a truss to support the lip weight. This isn't possible with traditional filler injection techniques.
There are a few extra injection spots on the outer border of the top or bottom lip using the Russian lip procedure. Despite the fact that there are more injection places in this treatment, the danger of bruising is much lower. Because the subdermal plane (the aim of Russian lip injections) is less vascular than the deeper layers of the lip, this is the case. However, because the filler is placed more superficially, there will be more early post-procedural edema, as with most fillers. Because the needle used for Russian Lips is only 1-2 mm deep under the skin, where there are fewer nerve endings than in deeper layers, there is less irritation and discomfort than with a traditional lip filler procedure.
Avoiding excessive alcohol consumption, the night before the procedure, taking arnica tablets one week before and after the procedure, using ice packs before and after the procedure, and avoiding saunas, steam rooms, and hot baths for approximately 48 hours after the procedure can all help to reduce bruising. Allow one to two weeks for swelling, soreness, and bruising to subside before assessing your outcomes.
Is Russian Lip Technique Bad or Safe?
Dermal fillers, primarily hyaluronic acid-based fillers, are injected into the lip body in the Russian Lip Technique. The FDA has authorized hyaluronic acid fillers, making them safe to inject. Dermal fillers, like any other injectable therapy, have the potential for some dangers and side effects, however, they are limited and temporary with the Russian Lip method. After the operation, some patients may experience swelling and bruising, which normally goes away within 3-5 days.
Russian Lip Technique vs Normal Filler
Unlike normal lip fillers, an injector using the Russian Lip technique injects the product vertically from the base of the lip outward toward the lip border. The injector works the product from the inside out, rather than starting at the lip's edge and working inside.
Can you Combine Botox Lip Flip with Lip Fillers?
Combining a Botox lip flip with the Russian lips procedure is completely safe. The injection of Botox just above the upper lip relaxes the muscle that pulls the top lip upwards, resulting in a "lip flip." The Russian lip technique can be combined with the lip flip without issue, as the latter is designed to generate a more upward-shaped volume. As a result, a lip flip can be used to enhance the Russian lip method.
How to Do Russian Lip Technique?
Several types of fillers can be used to perform the Russian Lip Technique. Dr. Schwarz burg, on the other hand, always advises using a hyaluronic acid filler. Because it is soft and light, Rest lane Kysse is one of the most widely utilized fillers for the Russian lip procedure. Juvederm Ultra, Juvederm Volbella, and Revanesse are examples of hyaluronic acid fillers that can be employed. Dr. Schwarz burg selects the finest filler for each of his patients based on the type of lip they have.
What is the Russian Lip Technique Cost?
Generally, the Russian lip filler technique may cost $150-$200. But it actually depends sometimes it may cost $400-$800 varies on the place to place and the surgeon to surgeon.
Russian lips cost the same as standard lip filler, and the amount of filler used determines the price. Consider becoming an Urban Your member if you want to save money on lip fillers (including the Russian Lip method). Members receive exclusive discounts on cosmetic injections and can combine Brilliant Distinctions rebates and points to reduce injectable expenses. Take the next step and join Urban You to save money on keeping your gorgeous pout.
Russian Lip Filler Technique Locations
Charlotte /Blakeney
Huntersville
Denver
Forest City, NC 28043
Gastonia/937 Cox Road
James Christian Cosmetics, NC
Cotswold/ Charlotte
Hickory/Tate Blvd, NC 28602
Shelby, NC 28150
Belmont, NC 28012
Russian Lip Filler Technique Before and After Images
The 12 Types of Lip Filler Technique
The cosmetic surgical procedures are not almost the same as the Russian lip technique and other normal lip filler techniques. Let's see the world's 12 types of lip filler techniques and how they work.
01. Russian Lip Technique
Between different nations, Russians are regarded as having particularly attractive lips. The Russian lip procedure adds volume to the lip's body while ensuring that it does not migrate (product sitting above the lip). It can be used to give a supermodel natural fullness or to produce purposeful plumpness.
In contrast to lines of filler beneath the border, the injection procedure involves inserting tiny droplets of filler vertically into the lip. Without sacrificing projection, this technique widens, lifts, and opens the lip body.
02. Hollywood Volume Technique
The Hollywood method combines two injection techniques: bolus and linear injection, with the lip boundary (Cupid's arch) standing out. Individuals can use this procedure to obtain the kissed lips look.
03. French Sponges Technique
It's also known as bow sponges or the Parisian technique, and it refers to the end effect of injections. The filler is dispersed linearly or crosswise, and it is injected solely into the center of the lip, without contacting the corners of the mouth, in a path perpendicular to the contour.
04. Mona Lisa Technique
Nowadays, cosmetologists try to recreate Giaconda's mysterious grin by injecting fillers retrograde, addressing the lateral section of the contour, and catching the lips' joint at the corners of the mouth opening. Because this treatment can be used to lift the dropped corners of the lip, it is typically preferred by people in their forties and fifties.
05. Dermal Filler Techniques
Dermal fillers have changed the way cosmetic dermatology is practiced. Dermal fillers have become a popular rejuvenation technique as baby boomers age because they provide a youthful, three-dimensional look with little downtime. Dermal fillers are becoming more popular as a result of greater media attention and the availability of a wider range of filler materials at lower prices than before. The combination of fillers for soft tissue augmentation, botulinum toxin, and a number of additional procedures has become the rejuvenation mantra.
06. Advanced Filler Vichy
Vichy is a famous place for lip filling. Deep vertical wrinkles (think frown, nose-to-mouth, and lip lines) are a beauty phenomenon more formally known as deep vertical wrinkles, but Vichy, a French skincare firm, claims it has found a way to turn that inadvertent frown upside-down. The newest member of the Vichy Liftactiv family, Liftactiv Advanced Filler, has the highest daily % of retinol available as a daily treatment, as well as hyaluronic acid and Vichy's distinctive thermal water, to moisturize skin and smooth even the most furrowed lines. That's the kind of information that will put a grin on your face while you're sleeping.
07. Paris Lip Technique
The Russian and Parisian lip techniques are very similar. Experts employ dermal fillers to sculpt the lips to create a well-defined, pouty set of lips in this treatment. This approach focuses on the area of the lips that borders the corners. To enhance the outer edges, these areas can be filled with dermal filling substances. The initial step seeks to give a defined cupid's bow and nice-looking edges.
Additionally, a little amount of dermal filler is injected vertically into the skin from the cupid's bow to the nose. Last but not least, dermal fillers are injected into the vermilion. Individual needs determine the amount and distribution of filler in the lips. More filters applied to the lip borders aid in achieving the ideal type of bottom lip pout.
08. Glendale Lip Fillers
Lips that are precisely formed and plumped can completely transform and renew your appearance. Lip augmentation has become one of the cornerstones of face rejuvenation since the introduction of dermal fillers. Lip fillers containing hyaluronic acids, such as Juvederm, Belotero, and Restylane, are highly effective and versatile for temporary lip re-contouring, volumizing, reshaping, and hydrating.
Even if you were born with large lips, the contour of your lips might vary over time, influencing your self-confidence. The good news is that you won't need plastic surgery to do this. Lip fillers are a quick, low-cost, versatile, reversible, and versatile alternative to surgery. As a result, non-surgical lip augmentation with cosmetic lip injectables has become extremely popular in recent years.
09. Nasolabial Fold Filler
The nasolabial fold (NLF) is a natural facial wrinkle that appears when you smile. The continual action of the lip elevator muscles, as well as the attachment of the muscle fiber to the skin, causes NLF. Inside and outside the fold, tissue density differs, with the fat layer on the upper section of the fold being rather loose, while the inner layer is compact and tight. Pyriform aperture implantation, midface lifting, and filler injection are all options for resolving the NLF.
The most popular method of filler injection is the simplest. However, there is a dense fascia with a thin superficial fatty layer inside the NLF, and the superficial fatty layer is thick due to the existence of a malar fat pad on the outer layer. Injections are often performed on the NLF's inner layer, and the shape is not effectively preserved when fillers are used. Furthermore, because the filler is in a gel form, bolus injection has the drawback of rapid dissemination. As a result, the author introduces a multilayered injection strategy to overcome this flaw.
10. Advanced Filler Teoxane
Teoxane face fillers are known for their natural effects, and as a result, medical professionals all over the world employ them. These high-quality hyaluronic acid-based fillers address every problem, from fine lines to deep folds and wrinkles, whether caused by intrinsic (natural) or extrinsic (additional) aging (sun exposure, smoking, etc.)
Your dynamic facial expressions, in addition to your static features, are what give you your unique charm and assist to define your attractiveness. With their most creative development: Resilient Hyaluronic Acid, Teoxane has examined beauty in all dimensions and developed a best-in-class solution to keep your natural self after dermal filler therapy (RHA).
11. Hyaluronic Acid Lip Fillers
The lips and mouth are critical for vocalization, mastication, and facial attractiveness. The initial structure and appearance of the lips, as well as the anatomical space surrounding the mouth, can be altered and destroyed by a variety of hostile stimuli. The use of hyaluronic acid (HA) for lip regeneration could be a safe option. Although there has been a lot of research on the usefulness and safety of HA, its beneficial effect has yet to be proven. The goal of this meta-analysis and systematic review was to see how effective HA is for lip augmentation. We also looked at the forms and nature of HA-related adverse events (AEs).
We followed the PRISMA Statement while reporting our meta-analysis. Descriptive data were employed to track treatment-related adverse events. The systematic literature search turned up 32 records that were qualified for descriptive statistics and 10 records that were appropriate for quantitative synthesis.
12. Bolus Method
"Bolus, linear retrograde administration" is the complete name. Because the needle is inserted to the maximum depth in the tissue, this approach combines two different types of lip augmentation. These methods are rarely differentiated nowadays. The bolus immersion of the needle allows the doctor to see into the depths of the lip tissue and inject the medicine into a huge volume deep within it. These procedures are extremely unpleasant, thus it's best to be prepared with anesthetics.
Injections of Lip Filler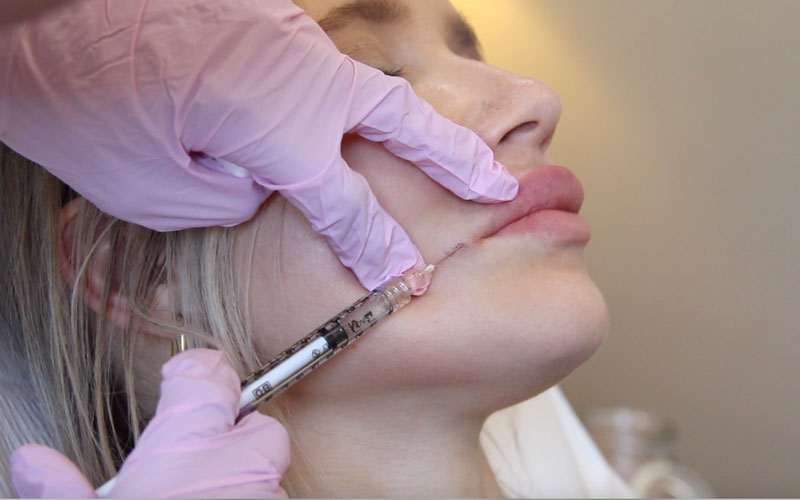 Lips are one of the most prominent facial characteristics that can enhance your appearance. As a result, the use of non-surgical procedures to achieve lovely lips has surged in recent years. Injectable fillers, which have been used for decades and are getting more popular every year, are the most prevalent treatment. One concern that can deter volunteers from obtaining lip fillers is the artificial appearance (overfilled lips).
Lip Anatomy
Lip anatomy is complicated since it includes skin, mucosa of various types, muscles, and fat tissue. The labial arteries wind their way through the lip muscles, with their own set of twists and turns.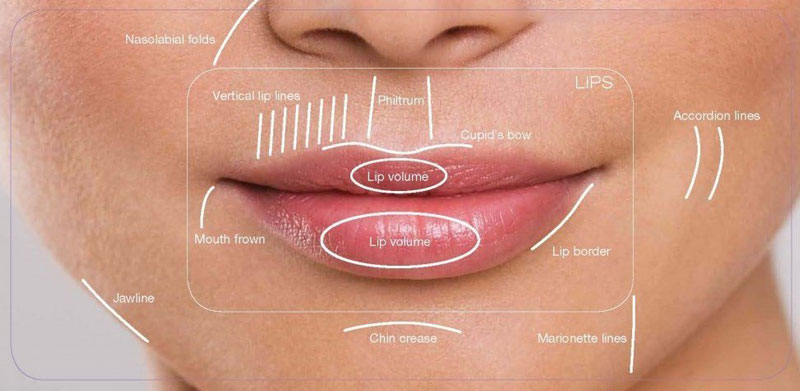 The major factor that might cause changes in lip shape is aging. The volume of muscle and fat tissue decreases as people age, and the skin loses flexibility. All of these events might cause apparent changes in the look of the lips.
Injection Procedure in Lip Filler Technique
A cannula or a needle can be used for the injection. Injections parallel to the vermilion border are used in this procedure. This is a common lip enhancement technique. This linear approach is not recommended by some plastic surgeons for two reasons. These are the reasons:
To begin with, a longitudinally formed filler bolus is prone to gel displacement inside its borders, particularly in a highly dynamic location like the lips.
Second, filling the vermillion border can result in an odd, 'duck' shaped lip, reducing the sharp edge of the canine arcs' targeted young appearance.
Technique of Lip Tenting
This lip augmentation procedure was created in 2005 to meet a variety of aesthetic aims in lip enlargement. This procedure is recommended for patients who want the red mucosal region of the lip to become more unrolled and revealed, while the white roll remains high and distinct. Because dislocation of gel and visible deposits are quite likely, cosmetic surgeons recommend a series of injections, each time separating injections into discrete areas of the lips.
Because dislocation of gel and visible deposits are quite likely, cosmetic surgeons recommend a series of injections, each time separating injections into discrete areas of the lips. All of the injection entry locations are on the collagen-rich line for excellent augmentation of the white roll's strength. To avoid the hyaluronic acid boluses becoming too superficial and apparent, the beginning of each injection stroke' should be deep.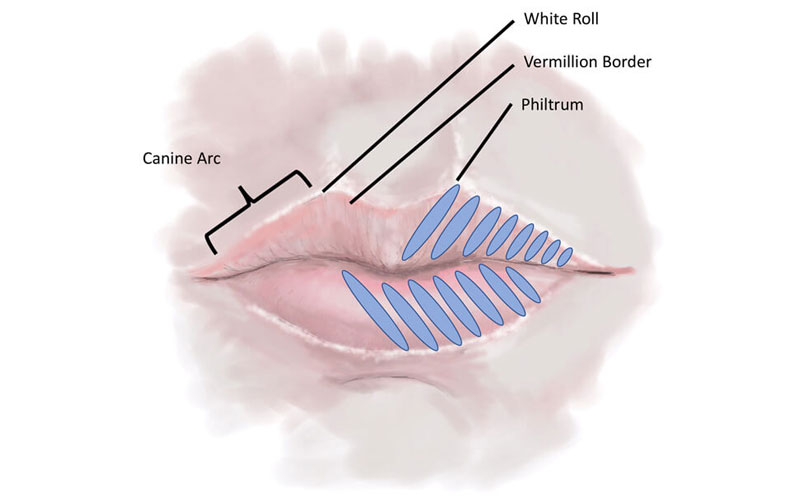 The injections for the upper lip will begin at the oral commissure point and end at the philtrum point. Natural protrusion of the lower lip begins a few millimeters away from the oral commissure and extends all the way to the center.
These variances in the top and lower lip form must be respected but may be increased in order to achieve a natural look. This may indicate that you should be cautious when selecting a doctor because injections necessitate experience and expertise.
Lip Enlargement Surgery
Marionette lines are creases that appear on the face as a result of normal aging. Between the lips and the chin, the lines run vertically, causing sagging in the lower half of the face. Marionette lines are named after marionette string puppets, which are notable for having split jaws to allow puppeteers to assist them in speaking. Because the skin around your mouth is thinner than the rest of your face, it is more prone to wrinkles.
These wrinkles usually appear in your 40s, but you may notice hints of them as early as your 20s or 30s. Injections of botulinum toxin type A (Botox) are a common treatment for wrinkles around the lips and eyes. These act by relaxing the muscles in the face beneath the injection location. As a result, your skin will be smoother and wrinkles will be less noticeable.
Minor bruising and discomfort at the injection site are possible side effects of Botox. To treat marionette lines with Botox injections, you'll need to repeat the therapy every 3 to 4 months. If you're just starting to develop these wrinkles, this treatment approach is ideal.
Synthetic vitamin A derivatives known as retinoids are used to treat wrinkles, acne, and photoaging. Retinol is the most popular over-the-counter type, however, prescription-only retinoids are also available. Retinoids aren't safe to use while pregnant, and these products can make you more sensitive to the sun. Retinoids may help with marionette lines by stimulating collagen deep beneath the epidermis.
Can Juvederm Voluma be Used for Marionette Lines?
Juvederm Voluma is the Juvederm filler with the thickest consistency. It's FDA-approved for enhancing and volumizing the cheekbones along the zygomatic arch. Deep nasolabial folds and marionette lines around the mouth can also be treated with Voluma.
These three products can be used to contour and volumize in a variety of ways. The consistency and thickness of Ultra, Ultra Plus, and Voluma differ, allowing Dr. M. David Cole MD to customize your rejuvenation to meet your specific needs.
All skin types can benefit from Juvederm fillers, which are safe and effective. They're ideal for patients with deep creases and folds, lip enhancement, and volumizing and contouring areas where fat has been lost owing to age or skin depression.
The treated areas will be smoother and fuller than they were before, with more volume and definition. The effects are noticeable right away, and they will continue to improve as new collagen is generated.
How Long Does Juvederm Last for Marionette Lines?
"Parenthesis lines" or "smile lines" are other names for Marionette lines. The most common treatment we recommend for marionette lines (nasolabial folds) is Juvederm Vollure XC or Juvederm XC. Juvederm Vollure XC can last up to 18 months and Juvederm XC can last up to one year with proper therapy.
What filler is best for lines around mouth?
A Juvederm face filler is the finest solution for these deep creases. Juvederm is a hyaluronic acid gel that naturally occurs in the body and is used to help the skin retain volume and hydration. It is possible to temporarily minimize the appearance of deep wrinkles around the lips by injecting Juvederm into them.
Which filler is best for nasolabial folds?
JUVÉDERM® is the best filler for nasolabial fold reduction in qualified candidates. JUVÉDERM®, which is made up of naturally occurring hyaluronic acid (HA), has a modest volumizing action that helps to smooth the appearance of moderate to deep laugh lines.
What is a cannula for fillers?
Needle Points Filler injections have traditionally been done with a hypodermic needle, a sharp-tipped tool that has a number of negative side effects. Because the point is sharp, it is more likely to cut tiny blood vessels and cause severe bruising when inserted into the skin. Although it's not common, injecting a filler solution into a vein – and hence into the circulation – can cause a more severe reaction in the patient.
Micro cannulas are an upgraded version of the traditional hypodermic sharp needle, meant to remove all potential difficulties. The trick is in the blunt end, which makes dermal filler injections and fat transfer much easier and less taxing for the patient. Micro cannulas for filler injections are a newer technology. Their popularity among doctors stems from their ease of use, simplicity of utility, excellent results, and patient happiness. As a result, they've become a popular choice in cosmetic clinics and spas.
Botox marionette lines technique
Injections of botulinum toxin type A (Botox) are a common treatment for wrinkles around the lips and eyes. These act by relaxing the muscles in the face beneath the injection location. As a result, your skin will be smoother and wrinkles will be less noticeable.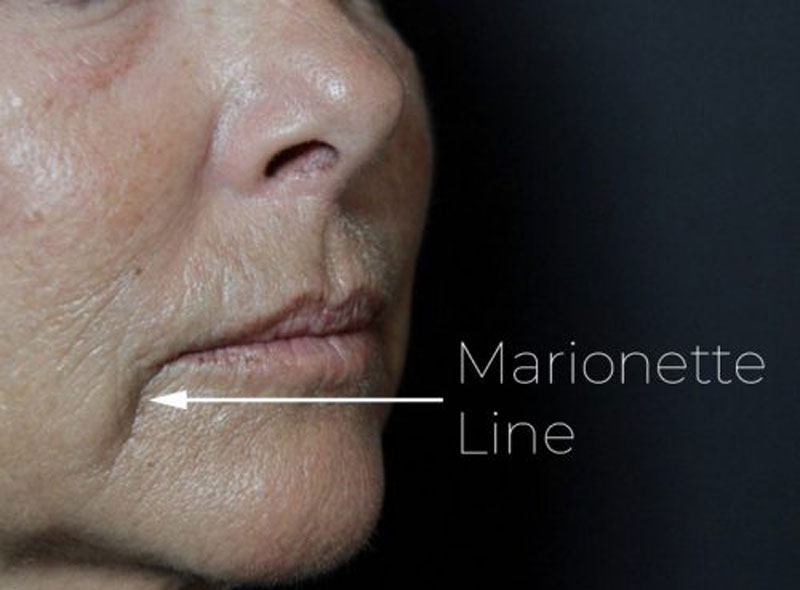 Minor bruising and discomfort at the injection site are possible side effects of Botox. To treat marionette lines with Botox injections, you'll need to repeat the therapy every 3 to 4 months. If you're just starting to develop these wrinkles, this treatment approach is ideal.
Lip fillers vs lip injections
Lip injections are frequently the first surgery that ladies with thin lips choose when trying to fill them out. Lip injections are a great option for women on a tight budget. The injections are inexpensive, simple, fast, and relatively safe. This operation takes place in a doctor's office. The doctor injects a hyaluronic acid molecule into the lips using a series of needle injections.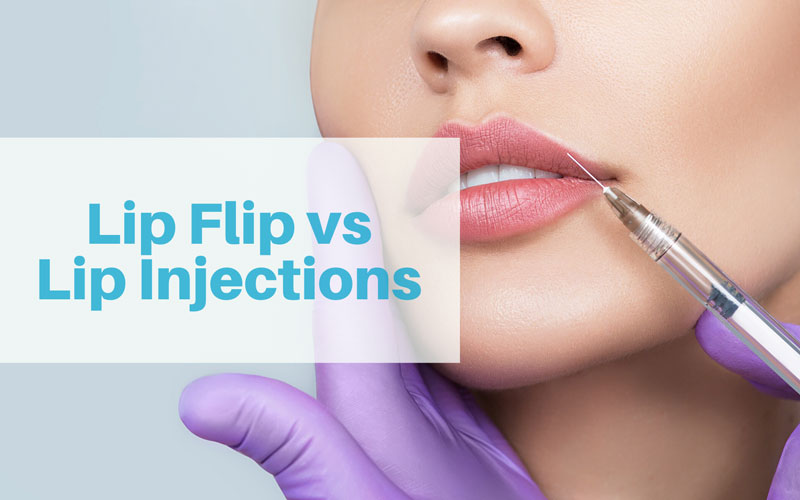 In Fontana, there is a myriad of lip fillers to choose from, but During the lip injection treatment, there is relatively little discomfort. Lip injections are also considered safe and natural because they employ hyaluronic acid, a chemical that exists naturally in the body. This naturally occurring chemical attracts and absorbs water, giving the lips a natural plumping effect. Following the lip injections, the client can easily resume their normal daily activities. Furthermore, the lip injections might last up to a year. Lip fillers are commonly used by women in Rancho Cucamonga to achieve the most filling lips for a long time.
How long does the Russian lip technique take?
The surgery can take anywhere from thirty minutes to an hour, and there may be some bruising and swelling afterward, which is perfectly normal and transitory.
How long do Russian lips last?
The Russian lip approach comprises superficial injections into a minimally vascularized tissue plane. As a result, the gel, as well as the filler's effect, tends to remain longer. Certain individuals' bodies respond better than others, with improvements lasting more than 12 months in some cases, while the filler is metabolized faster in others, with results lasting about 9 months. The Russian Lip effect can last anywhere from 6 to 12 months, depending on the amount of filler utilized and the patient's desired outcomes. The type of filler has an impact on how long the results last.
Lip implant sizes
There are three sizes (diameters) available: 3 mm, 4 mm, and 5 mm. The degree of fullness imparted by the implant is determined by its diameter.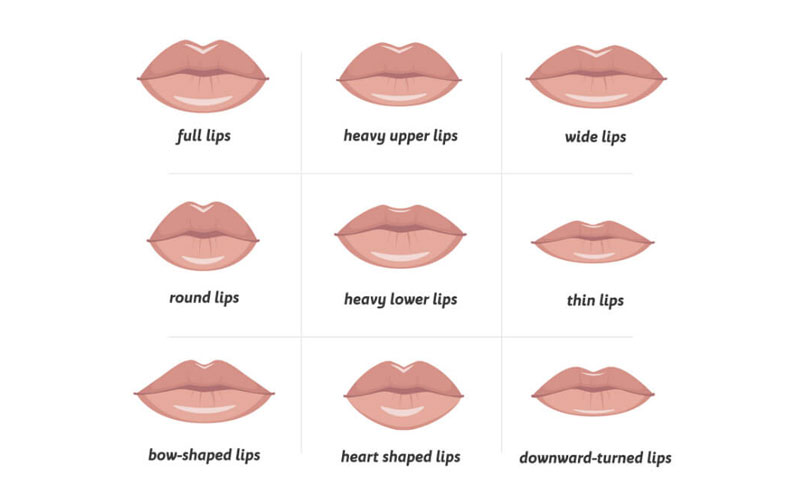 Furthermore, the implants are available in a variety of lengths. During your visit, your doctor will take measurements of your lips and order the implants just for you.
How to fix silicone lips?
Ul therapy is a non-surgical process that uses ultrasound to break down and soften silicone. If you're searching for a minimally invasive procedure to help (but not fix) the problem, this could be a viable alternative. The other alternative is to have the silicone removed, which requires a cut on the inside of your lip.
The incisions on the inside of the lip heal quickly, and temporary fillers or your own fat can be used to recover the lost volume. I recommend meeting in person with a board-certified plastic surgeon to discuss your issues and choose the best course of action for you.
Silicone lip injections cost
Lip implantation is a surgical treatment that is used to enhance the appearance of the lips. That is to say, it is not covered by health insurance. The usual price for this operation is between $2,000 and $4,000. Lip implants, while more expensive upfront, will last considerably longer than other lip augmentation surgeries. The price range and longevity of lip implantation, tissue grafting, fat grafting, and lip fillers are compared
Permanent lip augmentation
Despite the fact that fillers don't stay forever, both Dr. Peredo and Dr. Hartman agree that they are the greatest option for lip augmentation, even if you have to go to the doctor a couple of times a year. "A hyaluronic acid lip filler normally lasts for six to nine months before the patient desires another filler," Dr. Hartman explains. "It just so happens that most of my lip filler patients are also keeping up with their neurotoxic and laser treatments, as well as facials, peels, or skin-care products—so they're already coming to see me on a regular basis."
"If there was a permanent filler that you could perhaps reverse with an injection, that would be different," Dr. Peredo explains.
However, we do not yet know what future advancements will make lip augmentation last longer. I prefer to use hyaluronic acid fillers on my patients until we have something that looks excellent, is safe, and can be reversed. My greatest suggestion is to wait till such advances are available because you don't want to eat anything you'll regret afterward. "Have patience."
Silicone lip injection removal
Fortunately, unwanted liquid silicone can be removed through a surgical procedure. While this is not a simple procedure, the end product will be well worth the time and effort. You can see your own lips again, get rid of lumps and bumps that look unnatural, and get rid of any discomfort caused by your body attacking the liquid silicone with silicone injection removal.
In a surgical procedure called excision, Doctors can reach the undesirable silicone. Doctors may also be able to suction the silicone lumps out in some circumstances. They will meticulously try to remove every last bit of silicone that he can locate with a lot of hard effort and meticulous care. Almost all cases can be removed in many cases. If you're unsatisfied with your raw silicone injection lip augmentation, silicone injection removal can help you rediscover your beautiful lips.
Are Lip Fillers Painful?
Although having a needle or syringe pinched on your face or lips can be frightening, it is not as painful as you might think. As the needle penetrates your skin, you will feel a "pinch." Most people only experience moderate discomfort, similar to plucking their brows or having a shot at the doctor's office.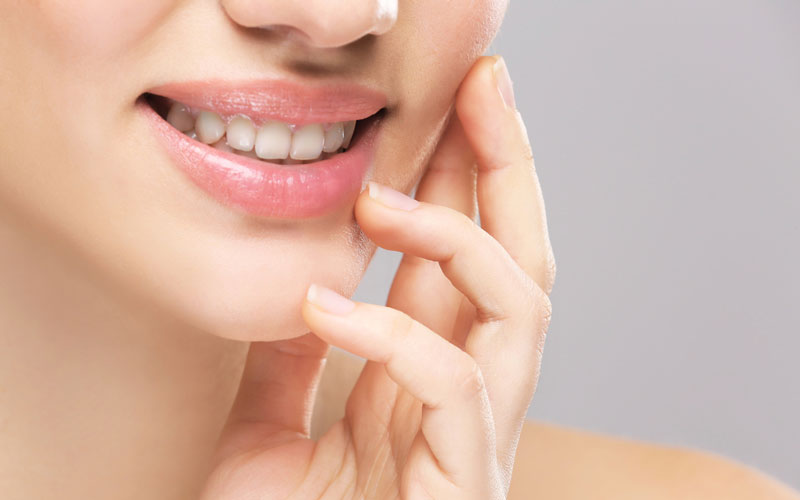 It's pretty comparable to receiving Botox injections in terms of the whole experience. Lip fillers can be received with very little preparation.
Is it True That Lip Filler Dissolves On Its Own?
As hyaluronic acid is a chemical that our bodies create, it is naturally broken down over time. According to the American Board of Cosmetic Surgery, hyaluronic acid fillers can be eliminated using an enzyme called hyaluronidase. When someone wants a different result, this enzyme is injected into the areas with the hyaluronic acid filler. Non-hyaluronic lip fillers can be removed with a steroid injection or surgery in some situations.
Best Filler for Thin Lips
If you have thin lips due to genetics or aging, Juvederm Ultra may be the best option for you. Both fillers are FDA-approved for those over the age of 21. The product will begin to break down with time, but you can expect bigger lips for up to a year before needing a touchup.
Lip Filler Risks
Hyaluronic acid fillers have brief side effects that should only last a few days. They may include the following:
The injection areas may bleed.
Swelling and bruising are common side effects.
Tenderness and redness at the injection site.
Cold sores or fever blisters (herpes simplex) of the lips or the area surrounding the lips reactivate.
The following are some of the more serious side effects or risks:
Swelling or bruising that lasts for a week to ten days.
Asymmetry of the lips (parts of lips are different sizes).
Lips with lumps and abnormalities.
Infection.
The injection of a substance into a blood vessel causes tissue loss.
Lip ulceration, scarring, or stiffness.
Redness, swelling, or itching around the lips due to an allergic reaction.
If you have severe swelling or a fever, contact your doctor right once.