Your skin needs a worthy moisturizer because it has a huge benefit for your face even if it's oily or dry. In order to get the maximum output, you must need to know how to use moisturiser for different skin types.
I am sure you already know that you just have to invest in a good moisturizer no matter what. But do you know why? And what else does a moisturizer do that is such a big deal nowadays?
You will find all your answers below and see all the benefits of moisturizer and recommendations of the best moisturizer for your face. Also, you can find some tips and tricks in this article that will help you get all the benefits of moisturizing. Let's see the best moisturizer brands in the world.
What is Moisturizer?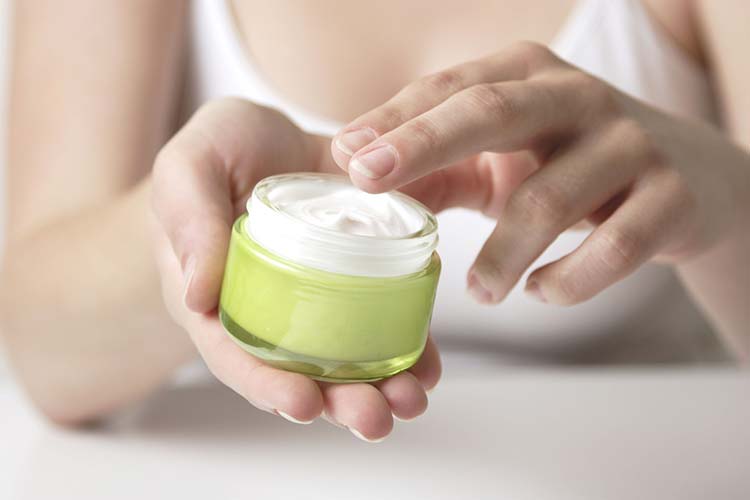 The moisturizer comes as a cream or lotion that is a cosmetic preparation that helps prevent dryness of the skin. However, not every moisturizer will suit your skin. You will have to choose the right ingredients in a moisturizer that suits your skin to get all the benefits.
Is Moisturizer Necessary?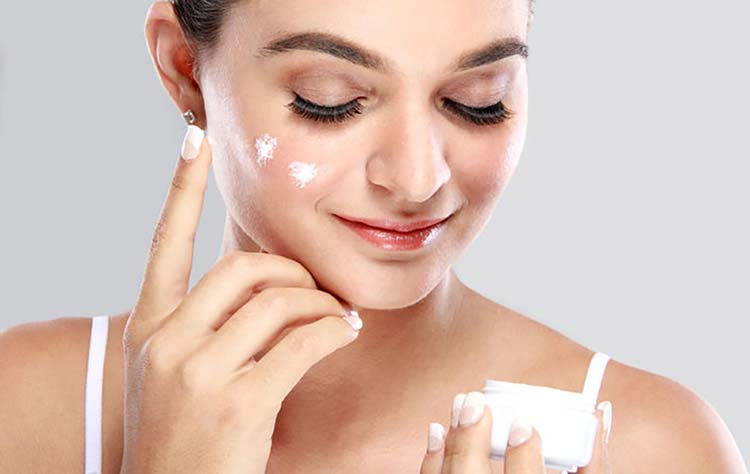 A frequent question about moisturizers is "is moisturizer good for skin?". The answer is yes. Moisturizing is an inevitable part of skincare that you cannot avoid, no matter what type of skin you have. The moisturizer creates a protective barrier on the skin that locks the moisture and prevents flakiness. You may like our recent publication on the 14 benefits of coconut oil for the skin.
Also, it is really important to apply moisturizer after a hot shower or to cleanse your face. This will prevent wrinkles and dullness of the skin. However, choosing the right moisturizer according to your skin type is the most crucial part of this process.
Moisturising and Skin Type: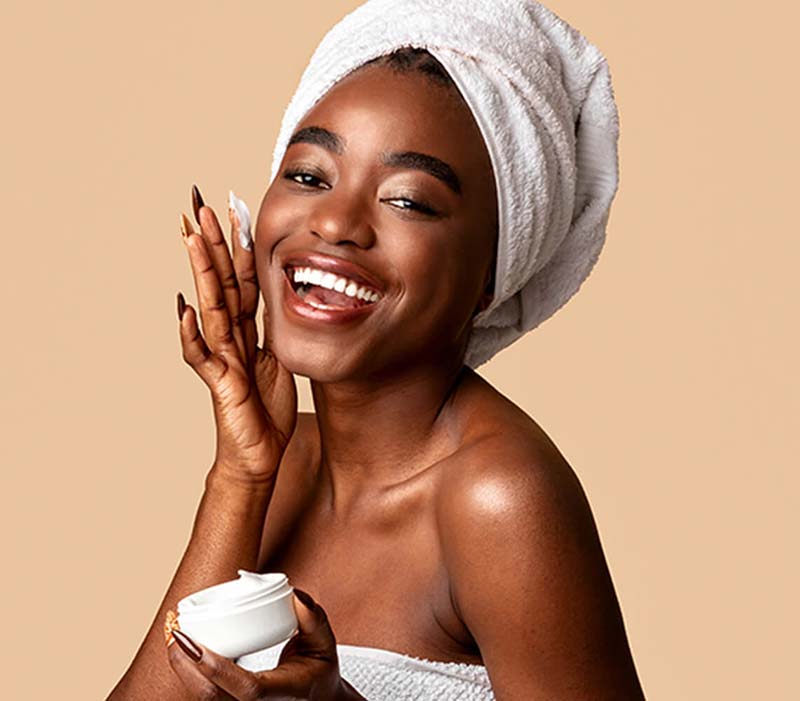 Your skin type decides the type of product you are going to use, the amount you will use, and how often you will use it. However, the benefits of moisturiser are the same for every skin if you choose the one that suits your skin. Let's see the reason why your foundation looks patchy and dry.
1. Face moisturizing for dry skin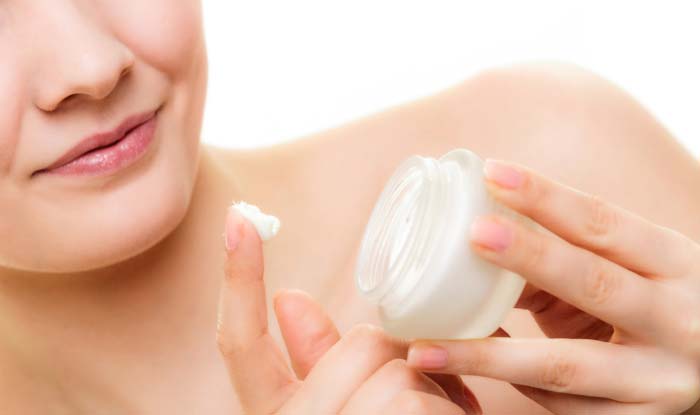 It is evident that dry skin needs moisturizing to keep the skin healthy, nourished, and soft. They need high concentrated lotion or thick cream and have active ingredients which can repair the skin barrier and prevent moisture loss.
However, those who have extremely dry skin can try out overnight moisturization for better results. Moisturizer can help hydrate and soothe the skin if you have eczema, rosacea, and psoriasis. But consider a doctor first to have expert advice on the situation.
2. Face moisturizing for oily skin
It might be a little hard to accept, but oily skin needs moisturizer too. Maybe not the same as the dry skin one. But the one that can prevent acne breakouts on acne-prone skin. However, a moisturizer can reduce inflammation and blemishes by repairing the skin cells, which helps the acne-prone skin.
Oily skin can look greasy on the outside even when the inside is dry. You need a good water-based moisturizer to penetrate through the layers and hydrate the needed dry cells.
3. Face moisturizing for combination skin
Moisturizing a combination skin can be difficult as some skin parts might be oily and some dry. We would recommend you apply a light moisturizer after washing your face and then go on with another one for the places that get dry.
After moisturizing, if you notice breakouts on your T zone, then invest in a non-comedogenic, water-based, oil-free moisturizer. You may like the final list of makeup products for beginners.
The 12 Benefits of Moisturiser for Face
Everyone wants a moisturized face without even knowing the benefits. Here are the 12 benefits of moisturiser for the face which are discussed below.
1. Reduces the chances of skin problems
This is one of the best benefits of moisturiser for the face. Your skin can either be too dry or oily without a moisturizer, ruining your natural skin balance. This causes the skin to break out and get acne. Moisturizers can help maintain that balance.
However, people with oily skin must not go for creams to make their skin more oily. They should opt for lotions instead and look for those with a sort of exfoliant in them. For dry skin, go for the moisturizer creams as they have higher oil content which will help your skin stay hydrated.
2. Prevent Dryness
No matter what the condition of the weather is or what type of skin you have. The environment can dry out your skin, causing skin problems. So it is necessary to keep moisturizing to get all the benefits of moisturizing. It works by trapping the water of the skin inside to prevent dryness.
Applying it regularly after washing your face will ensure healthy-looking skin that rarely faces any skin problems. You may also like the top makeup brands in the world.
3. Reduces the appearance of other blemishes
Another benefit of moisturiser is that the moisturized skin will give a natural shine to the face. Sometimes the moisturizer evens out the blemishes, too, as some of them come with a subtle tint or self-tanner.
4. Help Fight Acne
Healthy, hydrated skin has the power to fight any bacteria on the skin. It can prevent acne too. However, your skin is hydrated; it is less likely to produce more oils which can clog pores and create acne. But remember only to use a light moisturizer so that your face does not look too greasy or oily.
5. Skin Stays Young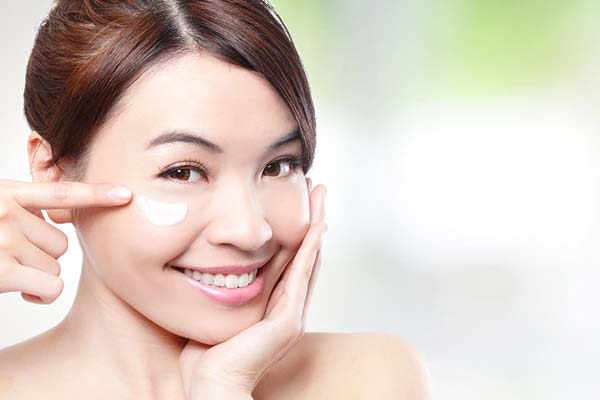 The skin around the face, neck, chest, and ears tends to be the most sensitive parts of your body. They go through replacing themselves pretty often, which is why they are at high risk for skin cancer. Using a moisturizer, you can repair those skin cells and create a safety barrier for them.
6. Faster Cell Turnover
Another one of many benefits of moisturizing is the faster cell function and a speedy turnover. However, it is the skin's natural process to repair ill-functioning cells and replace dead cells. But as we age, the skin loses the ability to do so. So, to keep the skin healthy, it needs a supplement of vitamins, minerals, and necessary fatty acids.
A moisturizer helps by providing those to the skin. But for better results, you should apply it after cleansing and exfoliating your face.
7. Soothes Sensitive Skin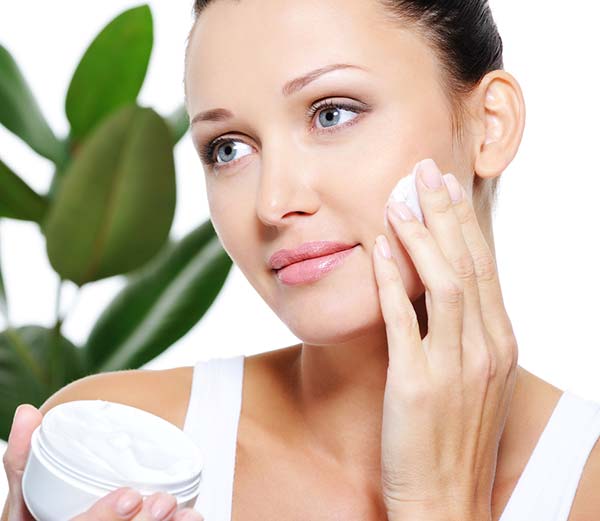 Sensitive skin can get irritated with almost anything. Only people with sensitive skin can feel the pain of having skin problems like redness, breakouts, eczema, and whatnot. Applying a little light moisturizer can help hydrate it without making it look greasy. This will help prevent any skin problems caused by dryness.
You can also choose moisturizers with ingredients like aloe vera and chamomile to soothe sensitive skin.
8. Reduce Symptoms of Inflammation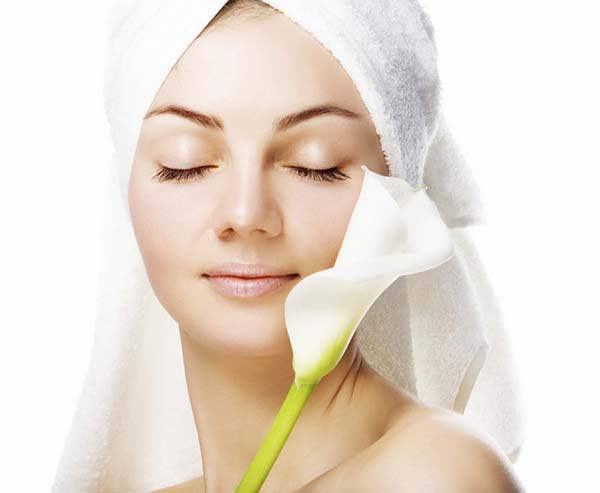 The moisturizers come with several ingredients that are useful for the skin. Certain ingredients like aloe vera help reduce skin inflammation and soothe irritated skin. By applying moisturizer, you can hydrate the skin cells, giving them the power to heal themselves fast. Regular use of moisturizer will lower down the symptoms of inflammation.
9. Fights Wrinkles
I'm pretty sure I'm not the only one who feels a firm and plump feeling after applying moisturizer. The feeling that your skin just got a bit tighter means that you will have fewer wrinkles or smile lines.
10. Protection From The Sun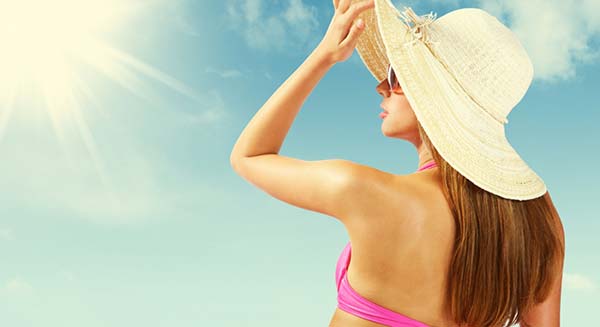 The sun produces UV rays that are harmful to the skin. It would be best to have sun protection even on colder days or when you do not see the sun because the harmful rays always bring you premature wrinkles and other skin problems. As you will need to use an SPF every day, you can invest in a moisturizer that has SPF in it.
11. It's The Perfect End To A Hot Shower
Who doesn't like a hot shower? After the end of a long day, a hot shower feels heavenly on the skin. But it strips off the natural moisture from your skin. After a shower, applying a small amount of moisturizer will rehydrate your skin and lift your mood.
12. A natural makeup look
If you have tried applying makeup on uneven dry skin, you know the struggle. Instead of giving full coverage, it intensifies the blemishes giving a patchy look. Before applying makeup, make sure you get rid of all the oils and dead cells from the skin. Then you should apply moisturizer and let it soak into the skin.
Moisturizing will prevent your makeup from an unblended fake look and give it a natural vibe. It will also save the skin from irritation and inflammation.
Moisturizing Ingredients
Each skin is different, so there is a chance that the ingredient that works for you creates irritation and allergies on others. It is an essential step to look at the elements of the moisturizer before buying it. However, the same type of moisturizers can vary in their components and concentration, which reacts differently to different skin types.
Before investing in a moisturizer, figure out your skin type and allergies so that you can check the ingredients and choose wisely.
The 04 Types of Moisturizers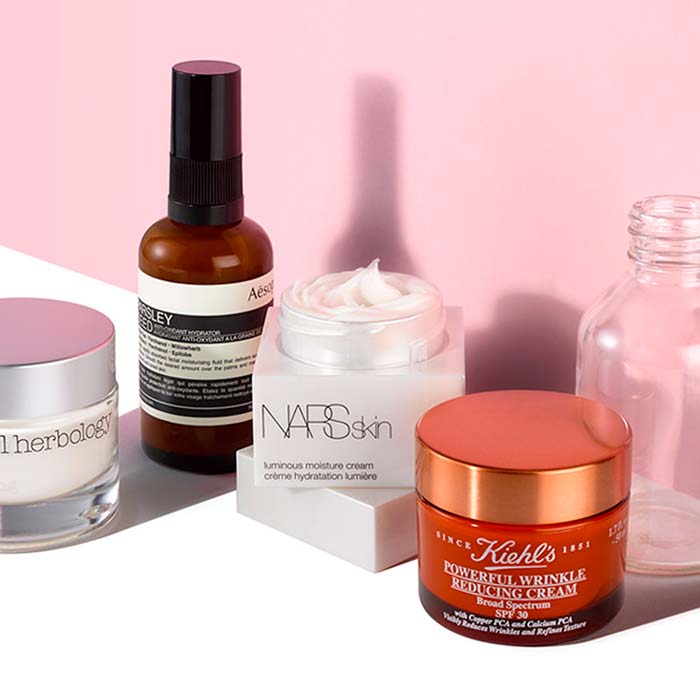 1. Creams
These are a kind of heavyweight moisturizer that comes in a more or less concentrated form. They are good at providing hydration to make the skin soft and smooth.
2. Gels
The gels are another type of lightweight, easy to absorb moisturizer that provides a lot of hydration. However, it might irritate sensitive skin as some of the gels contain alcohol.
3. Lotions
These moisturizers are also lightweight and contain a lot of water, making them easier to absorb without making the skin look greasy.
4. Ointments
These are the thickest and the heaviest moisturizers in the market. They have a high content of oils which helps to heal severely dry skins.
What does moisturizer do?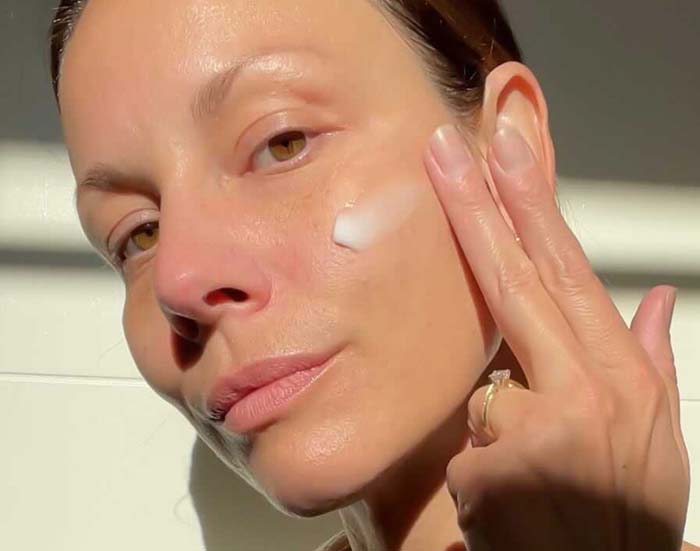 Moisturizer treats and prevents dry skin. It hydrates the dry skin cells and creates a protective shield over them so that the moisture stays locked inside. Some of them also have unique ingredients that can treat skin problems by soothing the skin. By using moisturizers every day, you can get all the benefits of moisturizing.
From preventing wrinkles to preparing your skin for smooth makeup, application moisturizer plays an important role. All the things that the moisturizer does have made it an unskippable step in every day's skincare routine.
How often should you moisturize your face?
If you are thinking about "how often should I moisturize my face?", we have answers for that. Try to use the moisturizer at the same time every day. Preferably twice a day will do good. Apply in the morning after taking a shower or cleansing your face and again at night before sleeping. The morning moisturizer should have SPF in it to save you from the harmful sun rays, even if it's cloudy outside.
However, the night moisturizer will hydrate and repair your skin while you get your beauty sleep. Over-moisturizing or applying it too often can cause more harm than you think. It can clog down the pores causing breakouts and greasy skin. So apply it only twice a day and only the amount your skin needs.
Additional Tips to Maximize The Benefits of Moisturizing
You already know how many benefits there are of moisturizer on your face. If you want some additional benefits, you will have to learn some tips and tricks that we will share here with you. It is always a good habit to apply moisturizer after a warm shower or washing your face. As the skin stays dry, it can easily absorb the goodness of the moisturizer in your skin.
Avoid taking hot showers and switch to warm showers instead. This will not take away all the hydration, making your skin less dry. Also, when you apply the moisturizer, could you not rub it vigorously? Instead, gently massage the skin upwards against gravity. This will stop your skin from getting saggy.
Always apply a moisturizer with clean hands to avoid getting bacterias on your skin from your fingers. If you like to use brush, sponge, or cotton balls for this, then stop now. Those absorb all the moisturizers while your skin does not get enough. Another tip is to do the cleansing and the exfoliating before you apply moisturizer so that the open pores can have a chance to take in all the goodness.
This will also create a barrier that will not let the moisture go out quickly. Using a moisturizer with SPF will also protect you from the sun's harmful rays in the morning. This will also prevent premature ageing and dullness.
Why is it important to moisturize your face?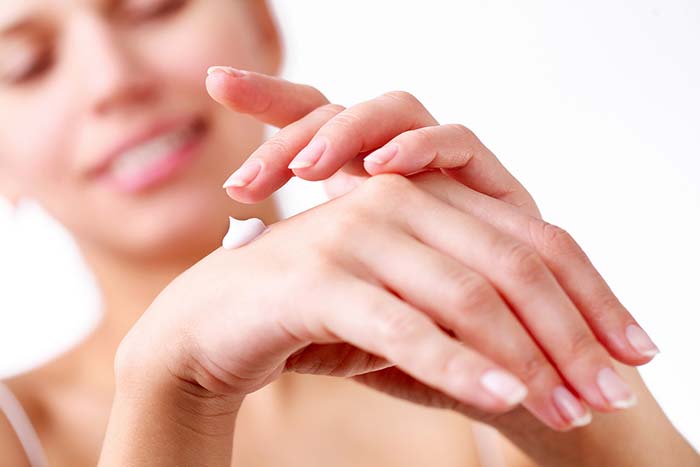 If you do not want to look aged with a face covered in wrinkles, you better moisturize your skin. It is important for your skin health. Just like your body, your skin cells also need moisture and hydration to function properly. A moisturizer provides that essential hydration along with some vitamins that heal the damaged cells.
Moreover, it will also stop the skin from creating excess amounts of oils and sebums that cause skin problems. Try to apply moisturizer that has SPF in it to keep you safe from the harmful rays of the sun. So, forget at what age you are and what type of skin you have; you need to moisturize your face to make sure you have healthy skin that glows.
What happens if you don't moisturize your face
Not applying moisturizer dulls your facial complexion. The hydrated face looks brighter than ever. If you love taking hot showers, you must moisturize as the hot shower strips off the body's natural moisture. Moisturizer will help lock in moisture and prevent other skin problems as well. Dry skin cannot produce new cells, which makes it look dry and flaky.
Moreover, this also creates excessive sebums that will clog the pores and give you a lot of skin problems in the future. Moisturizing at a young age can help slow down aging. So, you can have fewer fine lines or smile lines in the future.
Over moisturizing
After looking at all the benefits, you must be wondering if there are any side effects or disadvantages of moisturizer on your face. Well, surprisingly enough, the answer is yes. You can over-moisturize your face and cause more harm than good to your face.
When you apply moisturizer on your face, it just has to be enough to get absorbed in your skin. Anything more will end up on the outer layer of the skin. The signs of over-moisturizing your face are that it will start making your skin look oily and greasy. It can also clog the pores and cause skin problems.
Over time this over-moisturizing can stop the process of the skin producing natural oils. So, to apply moisturizer the right way, you will need to exfoliate once a week to remove dead cells and then apply moisturizer only the required amount.
Best Moisturizer for Face Female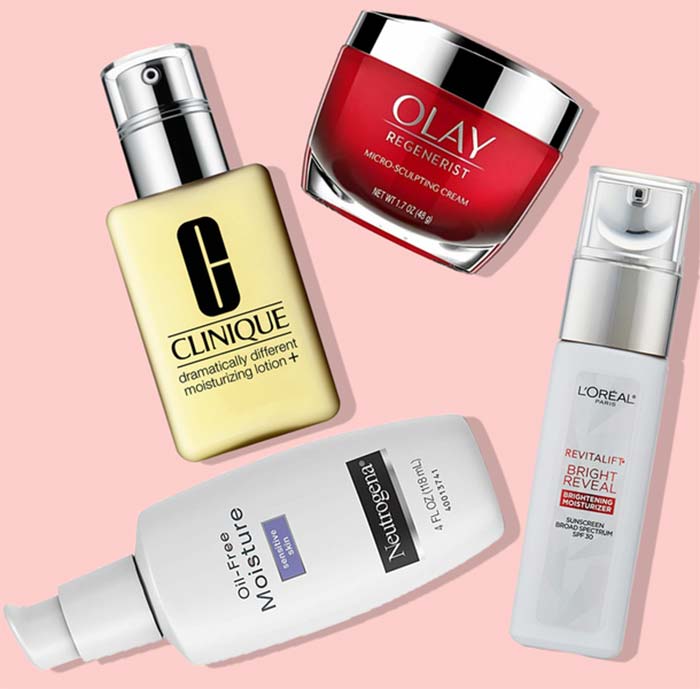 The facial skin of the female is delicate and soft. They need special moisturizers to keep them away from breakouts and wrinkles. The older they get, the more their skin needs care. But if you get in the habit of moisturizing daily from an early age, you will get fewer wrinkles and fine lines later on. Here is a list of the best moisturizer for females –
Neutrogena Hydro Boost Water Gel
Biotique Morning Nectar Flawless Skin Moisturizer
Dot & Key 72 HR Hydrating Gel With Probiotics
St. Botanica Pure Radiance Day Cream
Cetaphil Moisturizing Cream
Best Moisturizer for Men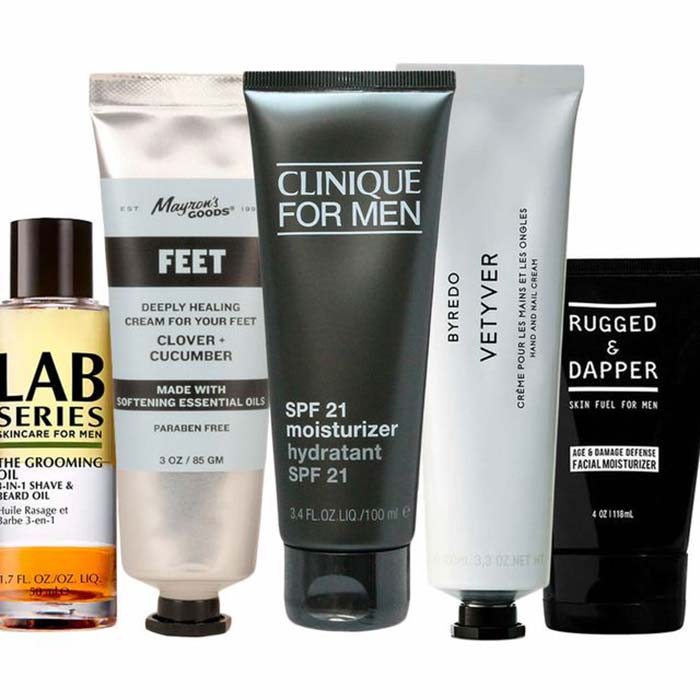 For men's rough normal to oily skin, they need an oil-free, water-based moisturizer. A moisturizer that can easily soak in and repair the skin of the man's skin that faces shaving and exposure to sun and dirt. Here is a list of the best moisturizer for males –
Neutrogena Hydro Boost Hyaluronic Acid Face Gel Moisturizer
Kiehl's Ultra Facial Cream
Neova Smart Skincare Silc Sheer 2.0 Tinted Sunscreen SPF 40
SkinMedica Total Defence + Repair SPF 34 Sunscreen
Aveeno Ultra-Calming Facial Moisturizer With SPF 30
Best Moisturizer for Dry Skin
You know you really need moisturizer if you have dry skin. Dry skin can get flaky and dull easily. However, applying makeup on dry skin is not easy as it only accentuates the flaws, making it look worse. To treat dry skin, you need to find highly concentrated moisturizers. Here is a list of the best moisturizer for dry skin –
Andalou Naturals Purple Carrot + C Luminous Night
Cream NIVEA Soft Moisturizing Crème
Cetaphil Moisturizing Cream
Neutrogena Hydro Boost Water Gel
Aquaphor Healing Ointment
Best Moisturizer for Sensitive Skin
People with sensitive skin have difficulty finding skincare products that will not irritate their skin. No matter how good the product is, some of the ingredients might not suit sensitive skin at all. So, you better test it on your skin before applying it all over your face. Here is a list of the best moisturizer that suits sensitive skin –
Vanicream Moisturizing Skin Cream
Neutrogena Hydro Boost Gel-Cream
CeraVe PM Facial Moisturizing Lotion
La Roche-Posay Toleriane Double Repair Face Moisturizer
Eucerin Skin Calming Cream
Is it good to moisturize your face every day?
Yes, it is. Studies have shown that regular uses of moisturizers prevent wrinkles in the long run. Also, it hydrates your skin, giving it a natural healthy glow that is sure to make heads turn for you. However, applying too much is not recommended. Apply only the amount you need so that your face can soak it all. Let's see the best foundation brands.
The extra will make your face look greasy and oily. You can use a light moisturizer depending on your skin type twice a day after cleansing and exfoliating. But you have to remember to apply it with clean hands. Try it out. You will notice the difference and will never want to skip moisturizer ever again.
What does moisturizer do for your skin?
Moisturizer heals and repairs dry skin while keeping the wrinkles away. It smoothes out the uneven dry face and covers blemishes. After cleansing and exfoliating, you should apply a little moisturizer to your face.
This will enter through the open pores and get absorbed in the skin easily, nourishing every cell. It also locks in the moisture after a hot shower so that at the end of the day, you do not get dry skins. You will notice having fewer skin problems if you start moisturizing daily.
Long term benefits of moisturizing
There are long-term benefits of moisturizing, which has become a vital part of the skincare routine. Moisturizers usually contain ingredients like shea butter, almond oil, hyaluronic acid, and different vitamins. These ingredients help to boost the health of the skin and also repair it.
Also, it provides the necessary elements for the skin to heal quickly. So, regular use will give you a healthy, plump face with no acne and fewer wrinkles. However, you will need to follow the instructions of applying moisturizer carefully to get all its benefits.
I Don't moisturize my face
If you are not used to moisturizing your face, start now unless you want to end up with more wrinkles on your face. The researchers have noticed that the people who do not moisturize their face get deeper wrinkles later on.
Without a moisturizer, your skin has no protective barrier to lock the moisture in, so it becomes dry, creating low-grade chronic inflammation in the skin. This can also cause redness, acne, and flakiness in your skin.
Choosing the Right Moisturizer
You cannot just go and purchase the moisturizer you saw that worked great on your friend or in commercials without checking if it matches your skin or not. This step is crucial. If you have dry skin and get the moisturizer that suits oily skin, your skin will never be hydrated enough.
It is essential for you to figure out your own skin type first and then treat it with a suitable moisturizer. There are different formulas in moisturizers for men and women of the same skin types as they are different bodies with different hormones.
When you buy your moisturizer, do not start applying it all over your face right away. Do a patch test first. For this, apply a little amount of moisturizer behind your ear to see if it reacts to your skin. If it starts to irritate, you will have to change it. So, be careful while choosing one as a good one can nourish your face while the wrong one can damage it.
Frequent Questions & Answers on the Benefits of Moisturizer for Face
What does moisturizer do for acne?
Without proper moisturization, the skin becomes dry, which creates an excessive amount of oil. They clog the pores and cause breakouts and severe acne problems. By applying moisturizer, one can stop the skin from getting dry in the first place.
Does moisturizer work?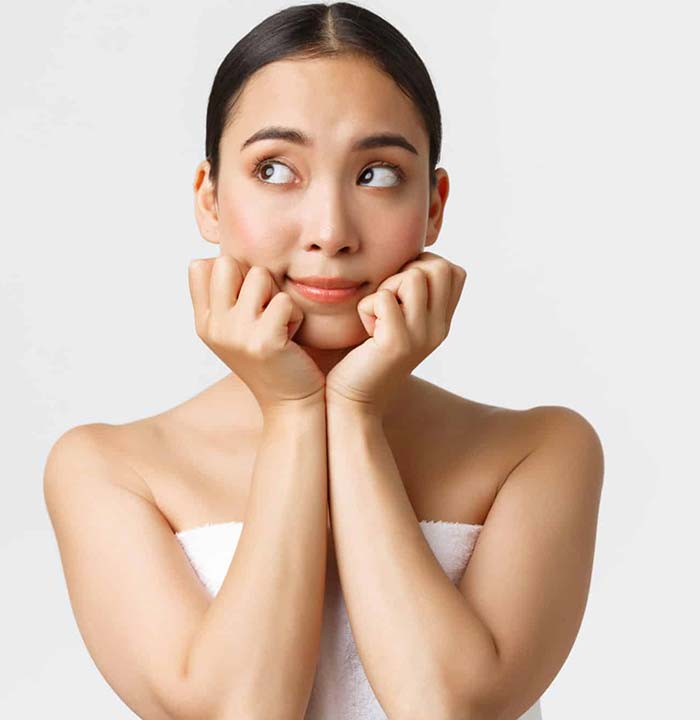 Yes, it does. It works by hydrating the dry skin and locking the moisture in the skin to prevent any kind of dryness, flakiness, or patchiness. The purpose of the moisturizer is to prevent wrinkles and inflammation on the skin caused by dryness.
Should you moisturize your face at night?
Some experts advise moisturizing your face at night so that the moisture can sink in and start repairing your skin cells while you sleep. Adding a small amount of moisturizer to your face, knees, and elbows will only prevent dryness and give you soft skin when you wake up.
Why moisturizer is important for oily skin?
Your face gets oily because of the overproduction of the sebums under your skin. Regular moisturization can lower down the sebum production and help prevent acne problems. Moisturizer will also make your face look less greasy and oily if you use the right amount and type.
How to use moisturizer for oily skin?
Moisturizing oily skin is no different from doing it on other skins. You need to clean and exfoliate your skin first and then start applying moisturizer with your fingertips. Use a gentle hand and massage it into your face. Do not tug or pull or put extra pressure on the face.
How much moisturizer should I put on my face?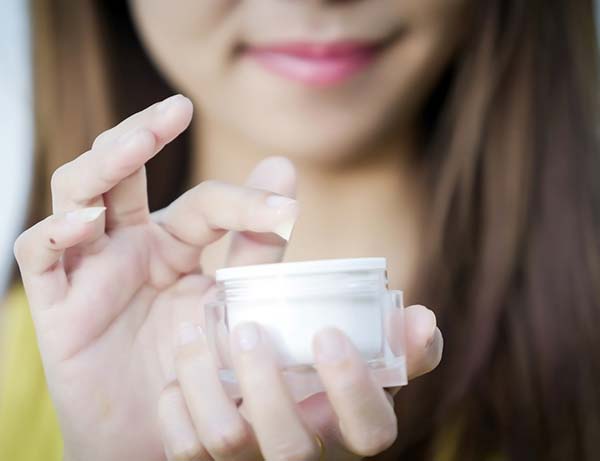 A dollop of moisturizer is fine if you have found the moisturizer that suits your face. Using too much will cause over-moisturizing and give you a greasy look. It will feel heavy on your face and also clog the pores.
Which face cream is good for daily use?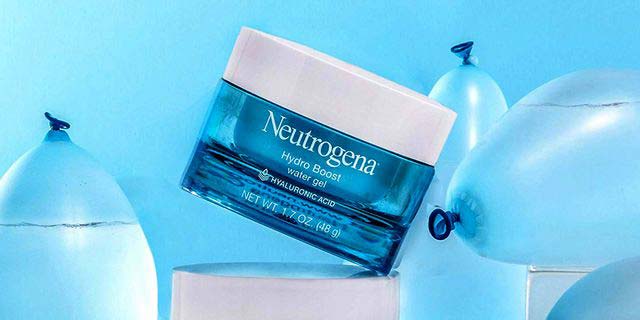 You can go for the Neutrogena Hydro boost every day. This moisturizer will make sure your skin stays hydrated and healthy throughout the day. Its hyaluronic acid will instantly hydrate your skin.
Benefits of moisturizer for acne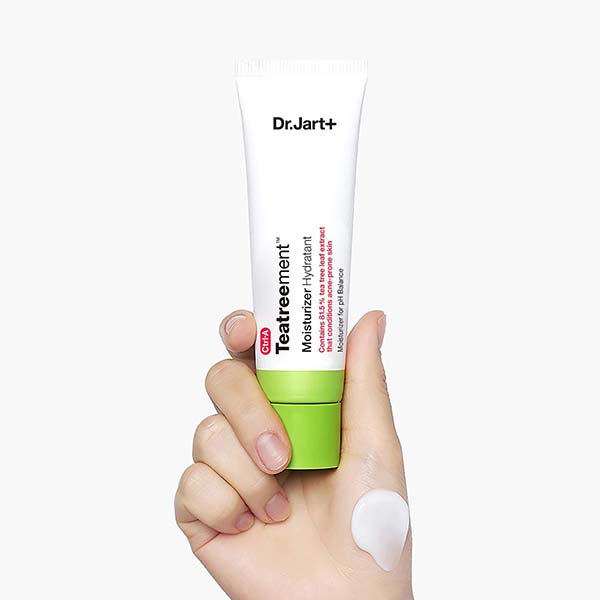 Acne is a common problem in oily skin and it occurs when the skin produces an excess amount of oils or sebums. Moisturizing skin will hydrate the skin and prevent excess oils by creating a protective barrier. So, this is the reason why even people with oily skin need to apply moisturizer. However, check if the moisturizer is suitable for oily skin first.
Do moisturizers prevent wrinkles?
Yes, they do. They penetrate deep into the skin, hydrating the dry cells. Healthy skin can regenerate quickly, so there is less chance for wrinkles and fine lines to occur. However, it is sure that if you skip moisturizers, you will get more wrinkles.