Well, a single word is not enough to answer the question "is castor oil good for hair growth? Or not?" If you already set your mind up for using castor oil, then this article is yours.
Oil is the food for healthy, shiny, smooth, and strong hair. Oiling hair is an age-old remedy for innumerous hair problems. It is a vegetable oil from castor bean seeds as in Ricinus communis. The oil is said to moisturize the scalp, ease dandruff, reduce inflammation, promote hair growth, protect against hair loss, leave the hair shiny and smooth, and so on. One must-see: World's Top Cosmetic Brands.
It is a blessing for those who are struggling hard with hair loss issues. For these reasons, this oil has recently earned endless popularity in the natural beauty world by beauty enthusiasts. You can check our recent publication on the best hair color brands in the world.
Does Castor oil really help in hair growth?
It's a very common question that 'Is Castor oil good for hair growth'. And the good news is proponents claim, castor oil increases hair growth rate dramatically. Some also claim that a religious application of the oil can boost hair growth by up to five times more than usual. Although there is not properly found scientific evidence to show that, some journals indicate it improves the appearance of hair by adding luster to it. You may check the List of Makeup Products for Beginners.
The castor oil benefits are many. This oil is rich in vitamin-E and fatty acids that are scientifically proven vital elements for hair health. It helps to enhance the absorption and effectiveness of other products for hair growth. The oil has ricinoleic acid which increases blood flow and helps to grow hair. Let's see the best flat iron brand in the market.
Then it has antimicrobial properties that protect the scalp from harmful bacteria, diseases, and infections. Also, it ensures protein synthesis of the growing and resting cycle of hair. However, it creates a healthy environment for hair to grow in fertile ground.
Does Castor oil work as a natural moisturizer for hair?
Castor oil is immensely moisturizing. It is filled with fatty acids and antioxidants that provide nourishment for brittle strands. Rich amino acid and ricinoleic acid in castor oil act as a natural emollient for hair. Omega 6 and omega 9 fatty acids in castor oil fortify the hair moisture.
The dense and sticky oil naturally locks moisture in the hair a much longer way. Also, the oleic acids and linoleic acids help to restore normalcy to damaged hair due to pollution, stress, or lack of routine care.
This also helps to repair damage and hair breakage and develops overall health and texture of hair if applied regularly. Thus it hydrates and locks the moisture of the hair. Therefore it becomes a must to keep oil in everyone's beauty ritual.
How to use Castor oil for hair growth?
Yes, you need to know how to use castor oil on hair because it is not like a normal coconut oil, it's thick and congealed.
Castor oil can be used in numerous ways to promote hair growth. Firstly organic, cold-pressed castor oil is recommended to use for experiencing higher quality results. If one wants to use castor oil for promoting hair growth then one should massage a few drops of the oil into the scalp. Let's see if rose water is good or bad for your face.
Also one has to rub a few drops to hair's ends which improves the texture and protects hair against breakage. For better results, it is better to keep the oil for a period of thirty minutes to two hours. A long-time application can clog hair follicles. The oil is extremely heavy hence it is quite difficult to remove from hair.
Therefore it can be used by combining with other oils like coconut, olive, or jojoba oil to tone down the density and scent of the castor oil. Jamaican black castor oil is a renowned, beneficial, and popular variety of castor oil.
How often should I use castor oil for hair growth?
Can I use Castor oil every day?- this is the most common question. Using castor oil daily is highly prohibited. Experts recommend using castor oil once or twice a week in small quantities. If someone wants or feels the need to use castor oil more than that then one must mix a few drops of castor oil along with other oil for maximum benefit. Frequent usage can cause buildup, clog hair follicles, and matting issues. Above all, a routine application of the oil is necessary for experiencing the best result.
Best Castor oil for hair growth
Two types of castor oil are available for hair. One is yellow castor oil and the other is black castor oil. Black castor oil is known as the most beneficial for hair growth. The benefits of the Jamaican black castor oil and cold-pressed castor oil are kind of similar.
Jamaican black castor oil enhances the blood circulation of the scalp, thus promoting hair growth. It strengthens the hair follicles and makes the hair thicker and fuller. While cold-pressed castor oil-primarily works for the hair shaft. It gives one a healthy, shiny, and voluminous hair. Some of the best-rated castor oil around the world is:
1. Tropic isle living Jamaican black castor oil
2. Sky organics organic castor oil
3. Home health castor oil
4. Kate blank cosmetics castor oil
5. Art natural 100% pure cold-pressed castor oil
6. Handcraft blends 100% pure castor oil
7. Revive natural 100% pure certified organic oil etc.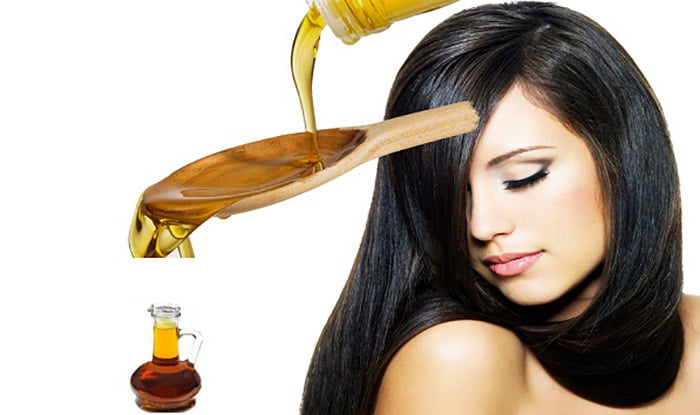 Castor oil for hair side effects (Damage your hair?)
Yes, there are some side effects of using castor oil on hair. Castor oil is recognized as solving all the hair damaging issues. Limited use of the oil does not cause any side effects in general. But excessive use of castor oil can also damage hair. The oil is sticky, greasy, and thick in texture. Therefore excessive use of it can clog hair cuticles.
There are some other effects that can be caused after using castor oil. One is acute hair felting which is very rare. Overusing the oil can lead to hair felting. This disorder entangles hair into a hard mass. Again frequent and large amounts of use can have adverse and harmful effects, including:
1. Dizziness
2. Nausea
3. Fainting
4. Diarrhea
5. Hallucinations
6. Skin rash
7. Shortness of breath
8. Chest pain
9. Abdominal cramps
10. Throat tightness, etc.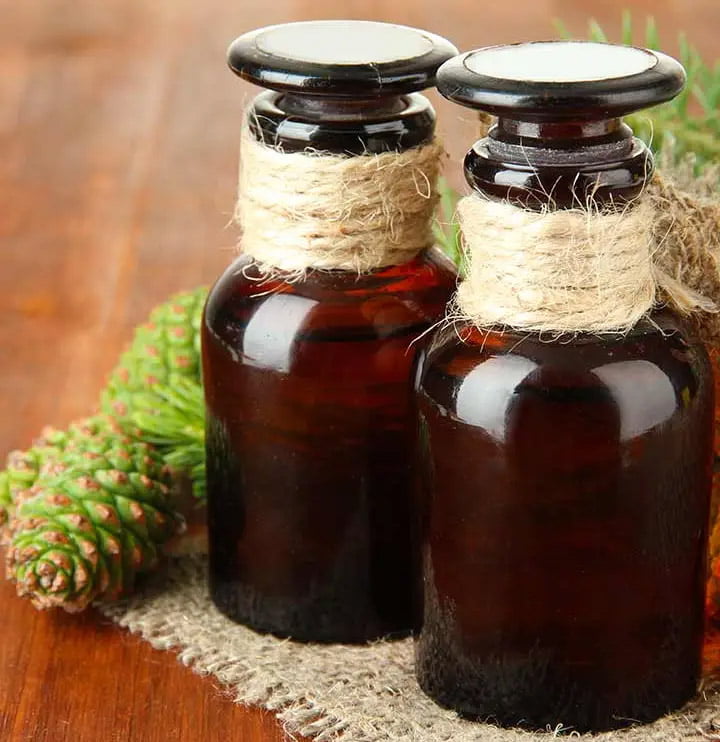 Is Black Castor oil good for hair growth?
Black castor oil definitely works better than the transparent one. Castor oil is of two types:
1. Yellow castor oil
2. Black castor oil
The Black one is directly made of roasted castor beans. And the oil is extracted by using heat. The roasted beans method was discovered in Jamaica. For this reason, black castor oil is also known as Jamaican castor oil.
Black castor oil or Jamaican castor oil is known for its versatile performance in improving hair growth. It provides nourishment and healing to the hair. The fatty acids do wonders for nourishing and strengthening the scalp and roots. Also, omega 6 and omega 9 fatty acids treat breakage and prevent split ends.
Castor oil and longer locks (castor oil benefits for hair)
Castor oil is fully devoid of providing a healthy hair environment for further growth of hair. Castor oil contains vitamin E and omega 6 fatty acids. Both of these contribute to hair growth. Many reviews say that the oil can dramatically increase the length of their hair. It is also claimed that a monthly routine application of castor oil on hair can boost the rate of hair growth five times larger than the normal rate.
Allergic reaction to castor oil on scalp
Castor oil does not cause allergic reactions to everyone but some are allergic to it. One may experience itching, swelling, bumps, or rashes on the scalp as an allergic reaction after using castor oil. To avoid these dermatological effects one must use castor oil in the inner arms for 24 hours and find out whether he is allergic to it or not.
If anyone experiences an allergic reaction to the oil should stop using the oil immediately. Because in that case, it could further cause dryness, sensitivity even hair loss. And in severe cases of allergies, one should seek medical attention rightly. Above all, it is marked safe for most people to use.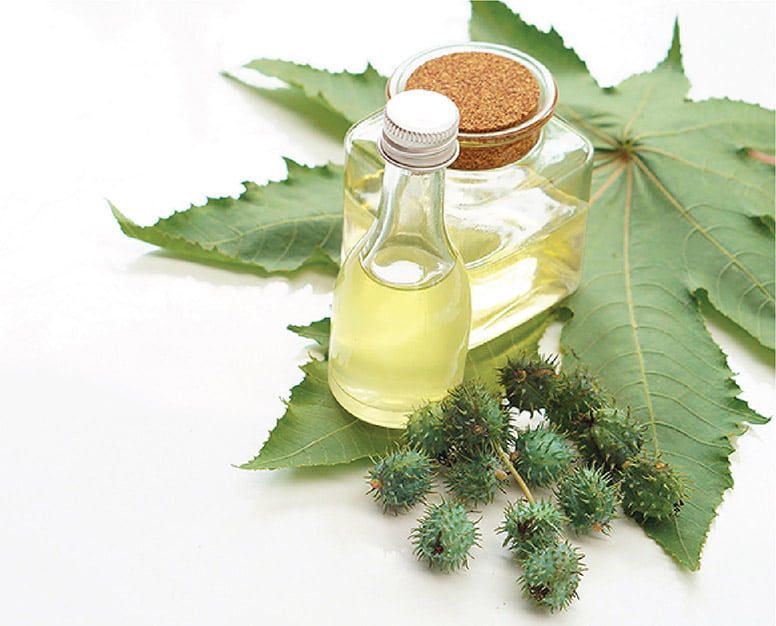 Castor oil for dry scalp
Castor oil contains fatty acids which are very fruitful for nourishing. Its thick consistency penetrates well into the scalp. For a dry scalp, one needs to gently massage the scalp with castor oil and then steam the hair for thirty minutes to wonderfully penetrate the scalp. Or one can warm the oil and then massage the oil into the scalp for better penetration. The oil seals the moisture so it will solve the problem of flaky skin and dryness.
Castor oil for oily scalp
Black castor oil is of thick consistency. It is quite sticky and greasy as well. Therefore cold-pressed castor oil is suggested for people with oily scalp. As cold-pressed castor oil is slightly thinner inconsistency. However, it is highly recommended to use a little amount of castor oil along with other lighter consistency oils such as rosemary oil, coconut oil, jojoba oil, and others. Because the direct application of castor oil can make the scalp oilier and more difficult to rinse off properly.
Castor oil for dandruff (Castor oil & itchy scalp & dandruff)
Castor oil is widely used all over the world, especially in Ethiopia and African countries for treating dandruff. Dandruff is one kind of yeast and it is responsible for an itchy scalp. The problem is called seborrheic dermatitis.
On the other hand, castor oil has antifungal and antibacterial properties which fight dandruff. It also balances the pH range of the scalp. Castor oil deeply nourishes the scalp. Therefore castor oil protects the scalp from dryness and itchiness.
Can we apply castor oil directly on hair?
Ayurveda suggests minimal application of castor oil as the oil is hot and sharp in potency. Also, the oil is thick, sticky, greasy, and penetrating. Therefore it is better to mix a few drops of castor oil along with some cold, lightweight oil for instance coconut oil, olive oil, jojoba oil, rosemary oil, etc.
Again castor oil has a thick texture and strong smell so a mixture induces more hair growth. Besides, a warm castor oil massage on the scalp will be more beneficial for oil. Overall, it works best and suits well if mixed with thinner and colder oil.
How long does it take to Castor oil to work on hair?
There is no hard and fast timeframe for castor oil to work. It depends on everybody's health, use, environment, and so on. Although the long-term results take time to show, the instant result is visible after use only. One or two times weekly uses of castor oil for thirty to sixty minutes provide a visible result.
In one use one will notice a soft, moisturized, nourishing, hydrated hair. In fine one, use is enough to reap the benefits of using castor oil in a shorter goal. Likewise, a religious application is needed to experience the result in broader perception.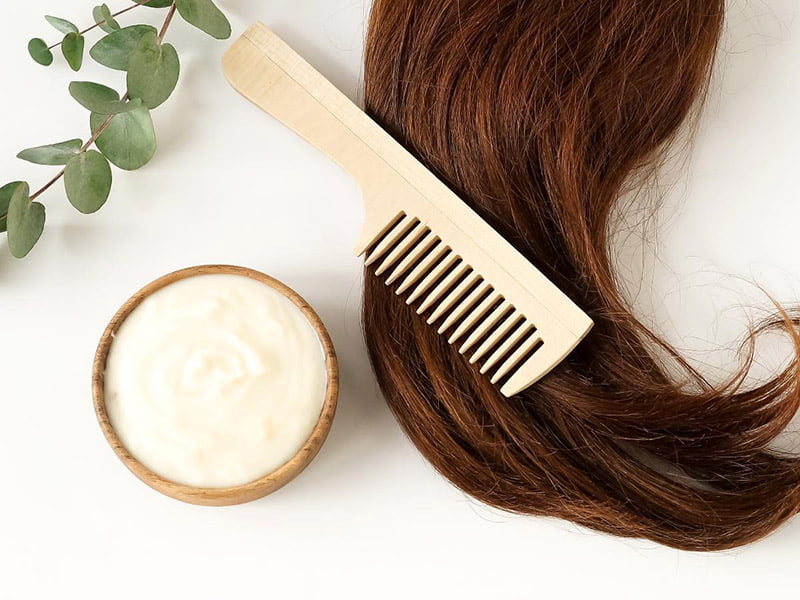 Castor oil hair masks
Castor oil is an effective ingredient for hair masks. There are various ways to use castor oil in masks with various other ingredients. Here are mentioned some of the effective ones:
1. Banana – honey – castor oil hair mask:
a. A medium-sized ripe banana
b. One tablespoon of honey
c. One tablespoon of castor oil
Method: mash the banana properly in a bowl. Then add honey and castor oil and blend them well. Apply the mixture all over the hair and leave for thirty minutes. And wash the hair properly to see soft, shiny, and conditioned hair.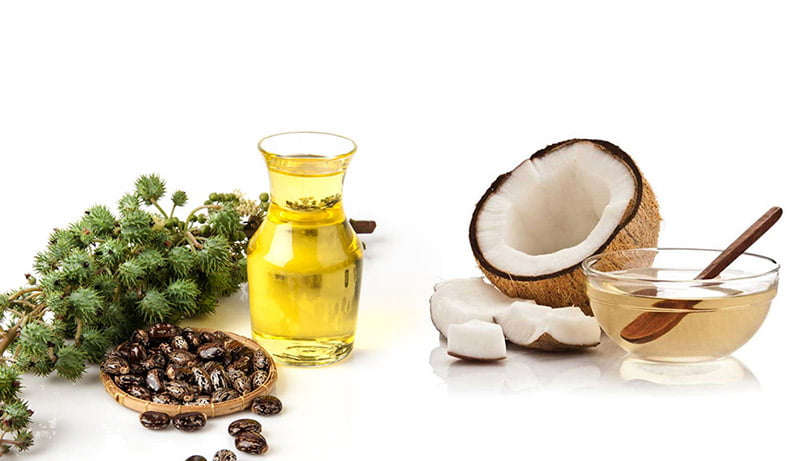 2. Coconut – almond – sesame – castor oil hair mask:
a. Two tbsp. of extra virgin coconut oil
b. Two tbsp. of sweet almond oil
c. Two tbsp. of sesame oil
d. One tbsp. of castor oil
Method: warm all the four oils in a bowl for good penetration. Mix all the oils properly and massage the mixture into the scalp. Keep the mixture for thirty minutes to one hour and then wash the hair well with shampoo.
3. Almond – castor oil hair scrub mask:
a. Ten whole almonds
b. Three tablespoons of castor oil
Method: at first one has to grind the almonds along with skin into a fine powder. Then add castor oil into it for an even consistency. Massage the scrub into the scalp gently. Leave the mask for fifteen minutes and then rinse well. It increases blood circulation and exfoliates flaky skin. It will work wonders if used once a week.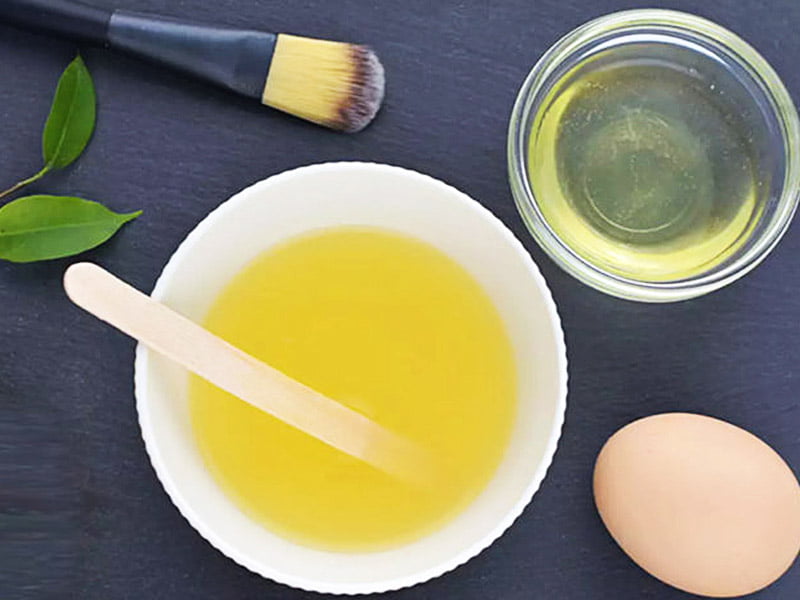 4. Egg – castor oil – lemon juice hair pack mask:
a. Two medium-sized egg
b. Two tbsp. castor oil
c. Juice of a lemon
Method: beat two eggs fluffily in a bowl. Then add castor oil and lemon juice into it and mix properly. Make a smooth paste and apply the pack all over the hair. Keep the pack for thirty minutes and rinse well. This remedy is very helpful for reducing hair loss and increasing hair strength, thickness, and texture. This pack can be used twice or thrice a week for desired results.
Does Castor oil make eyelashes grow?
Castor oil is safe for applying in eyelashes. It acts as a good conditioning serum for the lashes. The oil hydrates eyelashes and moisturizes the lashes deeply. Therefore it reduces breakage and demonstrates healthier growth of lashes. One to two drops of castor oil help in making the lashes appear fuller and thicker.
Castor oil provides a glossier and voluminous definition to the lashes. But there is no guarantee of the oil that it will make the lashes grow faster and thicker. The skin around the eyes is much thinner and sensitive so using castor oil can cause acne, milia, and clogging pores. Hereby one must be very careful while using castor oil on lashes.
Precautions and concerns about Castor oil
1. Since castor oil causes stains, one should be careful about the clothes and towels.
2. Also it is intensely thick so one may require two times the application of shampoo to wash one's hair properly.
3. Castor oil can cause irritation and discomfort to the skin and skin. So one should be careful while applying the oil to hair.
4. Most importantly, one must do a topical test of castor oil on the inner arm and wait for 24 hours to see the result whether there is any sign of irritation or allergic reaction.
5. Pregnant women should be careful so that the oil does not go by mouth.
Nutritional value of castor oil:
Castor oil has some nutritional benefits, including:
1. Vitamin E
2. Omega 9 fatty acids
3. Omega 6 fatty acids
4. Ricinoleic acid
5. Fat